The air is expected to be unhealthy for sensitive groups.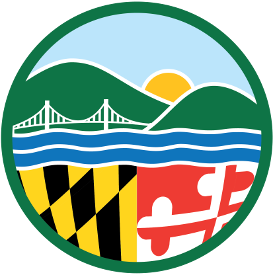 Md. Department of the Environment Logo (From MDE website)
Frederick, Md (KM) The air quality is not expected to be good on Wednesday. The Maryland Department of the Environment has issued a code orange air quality alert for Frederick and Carroll Counties as well and Northwest Howard and Northwest Montgomery Counties. That means the air pollution concentrations across the region may become unhealthy for persons in sensitive groups such as children, the elderly and people suffering from asthma, heart disease or lung disease.
To protect yourself, MDE recommends avoiding strenuous activities and that includes exercising outside.
By Kevin McManus