A second occupant was taken to the hospital.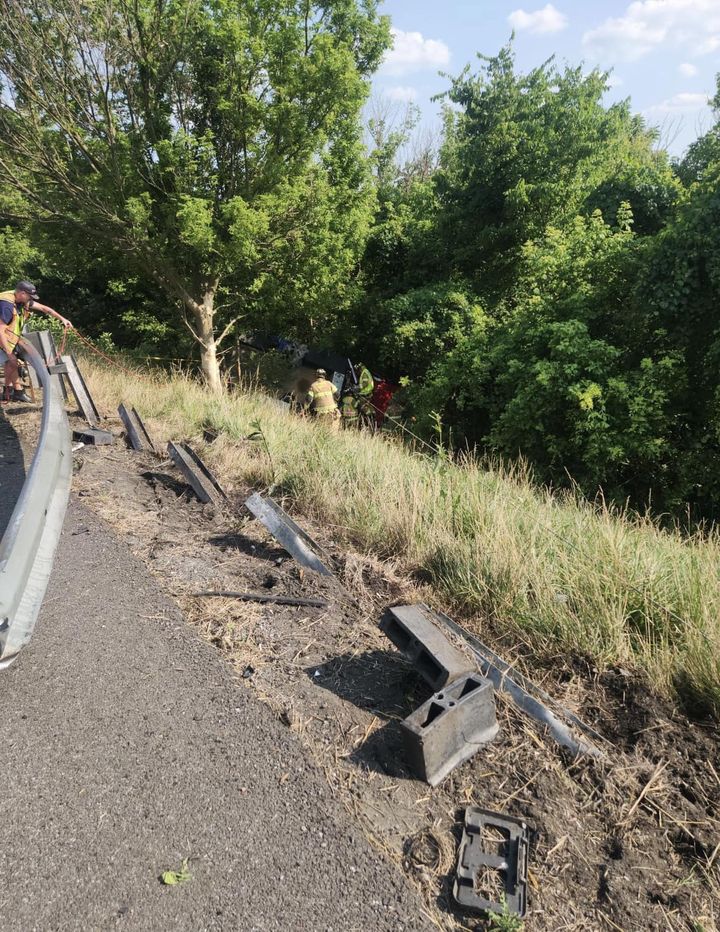 Crash scene photo from Frederick County Fire & Rescue Services.
Myersville, Md (KM) One person was killed in a single vehicle crash on Interstate 70 in the Myersville area Wednesday afternoon.
The Maryland State Police in Frederick report a commercial work truck was   traveling eastbound west of the Route 17 exit when, for unknown reasons, it  went off the roadway, into a  guardrail and traveled  down an embankment. One person was heavily pinned in the vehicle
Fire and rescue personnel extricated two individuals. . One person, the driver, was  pronounced dead at the scene. That individual's identity is being withheld pending notification of next of kin, State Police say.  The other occupant, a 30-year-old man,  was taken to Meritus Medical Center in Hagerstown for treatment of his injuries.
I-70 in that area was closed in both directions.
The Maryland State Police helicopter was called to the scene, but was returned to service.
The cause of the crash remains under investigation.
By Kevin McManus