The company has closed its store at Westview Promenade.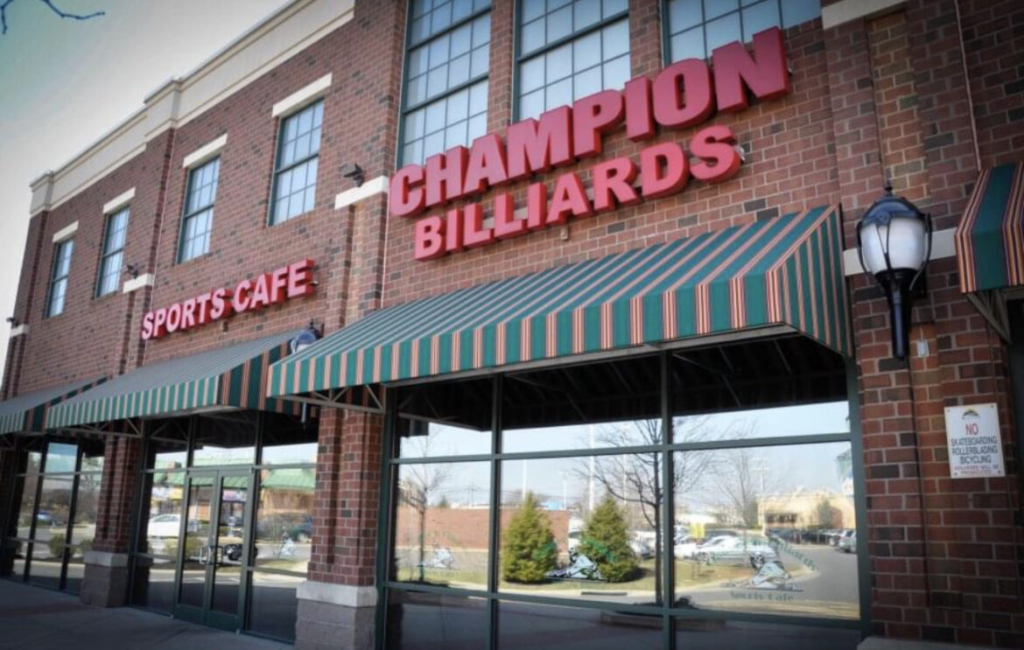 Photo courtesy of Champion Billiards
Frederick, Md (KM) Champion Billiards has closed its location at the Westview Promenade at 5205 Buckeystown Pike. Its last day was Sunday, July 16th.
But The Moco Show reports  it's not leaving Frederick County. The company says in a statement that it's moving to a new location on Holiday Drive. That new facility is not yet open.
"It's is with heavy heard that we must announce our closing and departure from our location in the Westview Promenade," Champion Billiards said in its statement. "We are not yet operational at our new location on Holiday Drive. We appreciate the many years of loyal support we have received, and we look forward to serving you at our new location/ Please stay tuned to our Facebook for update. We will miss you all. It's not goodbye, but see you later."
Champion Billiards has locations in Rockville and Laurel, Maryland, and in Virginia.
The sports bar started in Silver Spring  in the 1980's.  It closed in 2005.
By Kevin McManus