It will take place in three locations in Frederick.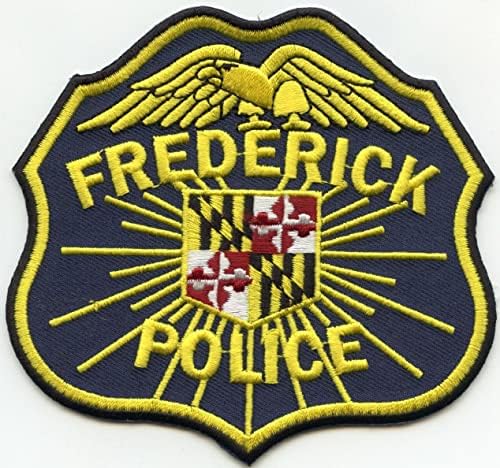 Frederick, Md (KM) Citizens are invited to the 40th Annual National Night Out on August 1st. Frederick Police spokeswoman Samantha Long says the event will take place at three locations in the city: Hill Street Park at 100 Hill Street; Carrollton Park at 455 Center Street; and Mullinex Park at 16 South Bentz Street.
"It's a nationwide event, and it brings neighbors, local law enforcement, brings us all together. And the whole goal is to promote safer communities," says Long.
She also says there will be a lot to see and do. "It's a good chance to come out and check out our police cars. We're going to have the Bearcat. our esteemed SRT is going to be there; the Special Response Team; local fire trucks; games; tons of activities for kids. And then we also have a bunch of giveaways and raffles as well,:" says Long.
There will also be some canine demonstrations at all three locations which Long says are always "a crowd pleaser."
As part of planning for the event, Long says she and a National Night Out team have been working on this event for months. A lot of volunteers have come forward to help out. But there's always room for more. "We are very fortunate to have had a good amount of people sign up already. But we are always looking for volunteers to host kids activities. And we're also looking for organizations and business that still want a table and pass out materials and promote themselves," she says.
If you want to volunteer or your organization wants to promote itself, Long says  you can call her at 240-586-0462.
National Night Out is in its 40th year, and its intent is for citizens to be aware of crime and drug prevention, and also get a chance to meet with their local police officers. "I think it's really important not only to build relationships with the Frederick Police Department. But it's also a way to meet with your neighbors. It's a way to get out there in the community, go have some fun, enjoy some free offerings," Long says.
The hours for National Night Out in Frederick are from 6:09 PM to 9:00 PM.
By Kevin McManus