Mayor O'Connor calls on cannabis users to be responsible.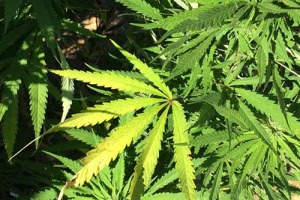 Frederick, Md (KM) How the City of Frederick will regulate cannabis dispensaries was one topic discussed recently by the Board of Aldermen.
Licenses for these facilities are issued by the state which regulates a lot of what happens with the sale of recreational pot. However, municipalities and counties can determine where these facilities can be located under their zoning laws. They can also decide whether to allow on-site consumption of cannabis.
During a recent appearance on WFMD's "Morning News Express," Mayor Michael O'Connor said the consumers can only smoke this product on their own properties. "You may not smoke in parks. You may not smoke on the street. You can't smoke in other public places. There's limitations  where people can exercise that right that they now have," he said.
Police officers can issue citations for violators. "It is not the kind of offense that is likely to lead to someone changing their behavior because the penalties are not especially severe, nor do I think they should be," Mayor O'Connor says.
The Mayor urged those who are using recreational pot to do so responsibly. "We have to hope that the people who decide to exercise their rights exercise their rights responsibly," he said. "We'll respond when they don't.  But the call is for people to do the right thing so we don't have to use heavy-handed or other enforcement tools to get people to comply."
Related to that, the Mayor said the city will need to develop personnel rules when it comes to employees smoking cannabis. "This is still on the federal schedule as a substance that you cannot use if you hold certain Maryland Department of Transportation or federal Department of Transportation incensing,": he says.
The Maryland Municipal League is holding a symposium on the state's new cannabis laws on August 10th in Annapolis. Mayor O'Connor sys some local elected officials and city are expected to attend.
By Kevin McManus