Residents can get rid of expired, unused medications, patches, sharps.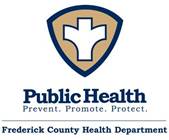 Frederick, Md (KM) If you have expired or unused medications, patches or sharps, this weekend is a good time to get rid of them The Maryland State Police and the Frederick County Health Department are holding a medicine and sharps disposal event this Saturday from 9:00 AM until 12:00 noon at the Walkersville Volunteer Fire Company, 79 West Frederick Street.
State Troopers from Barrack B will be collecting the pills and the patches while the Health Department will be collecting the sharps.
Medicines can be in their original containers with identifying information removed. You're asked to please separate medicines and sharps.
Organizers say this event is for residents only; no businesses, clinics of health care facilities.
By Kevin McManus