National Weather Service forecasting a Heat Advisory for Thursday.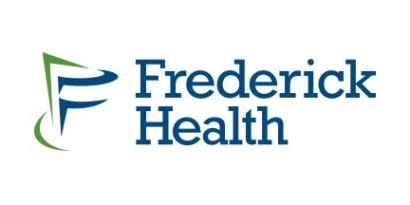 Frederick, Md (KM) Frederick County and some of its surrounding jurisdictions will be experiencing excessive heat over the next few days, and Frederick Health Hospital says its Emergency Department is ready for a large influx of patients coming in with heat-related illnesses. "We recently opened several new wings due to our expansion of the ED and Critical Care areas. This is called the Blue Zone for us and this is allowing us to continue to up our capacity, "says Barry Fleming, the Nursing Director of the Emergency Department.
He says so far, there hasn't been a large number of patients coming into the Emergency Department for heat-related illnesses. But the emergency staff is ready.
Whenever a patient comes in with a heat-related emergency, Fleming says the first step is to do "a full evaluation:" on the patient to make sure that their illness is "heat related" and not something else. If the illness is heat-related, Fleming says staff works on keeping the patient hydrated. "We usually do IV's and try to re-hydrate them at that point,": he says. "And then we treat the symptoms that they have."
The National Weather Service has put in a heat advisory for Thursday for Frederick County and some surrounding jurisdictions from 11:00 AM until 8:00 PM. That means heat values could be 105 degrees.
On Friday, the Weather Service has put in an Excessive Heat Watch for the region from the morning through the evening. That means dangerously  hot conditions with heat values up to 118 degrees is possible.
Flaming says it's best to stay indoors on both days. But if you must go outside, he says take frequent breaks, drink plenty of water and keep an eye on the other people around you. "If you see someone else experiencing lightheartedness or dizziness, make sure you're checking on them consistently. Sometimes, we get so caught up we forget about the other people around us,": he says.
He also notes extreme heat can make you feel exhausted. "It can cause you to be dizzy and weak. So make sure, consistently,  if you feel any symptoms related to that , drink the water. Call family members; get someone there to help you," he says.
And make sure to check on your elderly family members or neighbors.
"The key here to stay out of that sun as much as possible," says Fleming. "and drink as much water as needed to keep you going."
By Kevin McManus