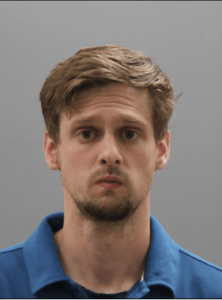 Ftederick, Md. (DG) – Frederick Police have arrested a man for abusing his infant son.
According to a press release, Frederick Police were contacted about a possible child abuse case on July 19, 2023, by Child Protective Services.
The victim was a 6-week-old infant. The child was first brought to Frederick Health Hospital, but later transported to Children's National Hospital in Washington D.C.
During their investigation detectives learned the child had significant injuries including several fractured bones. After numerous interviews, officers arrested 33-year-old Keith Patrick Lewis and charged him with first and second degree child abuse.
Lewis was taken into custody on July 21, 2023 where he was held without bond. On July 24th a bond hearing was held and Lewis' bond was reduced to $10,000.
A preliminary hearing for Lewis is scheduled for August 17th.