The crane operator suffered minor injuries.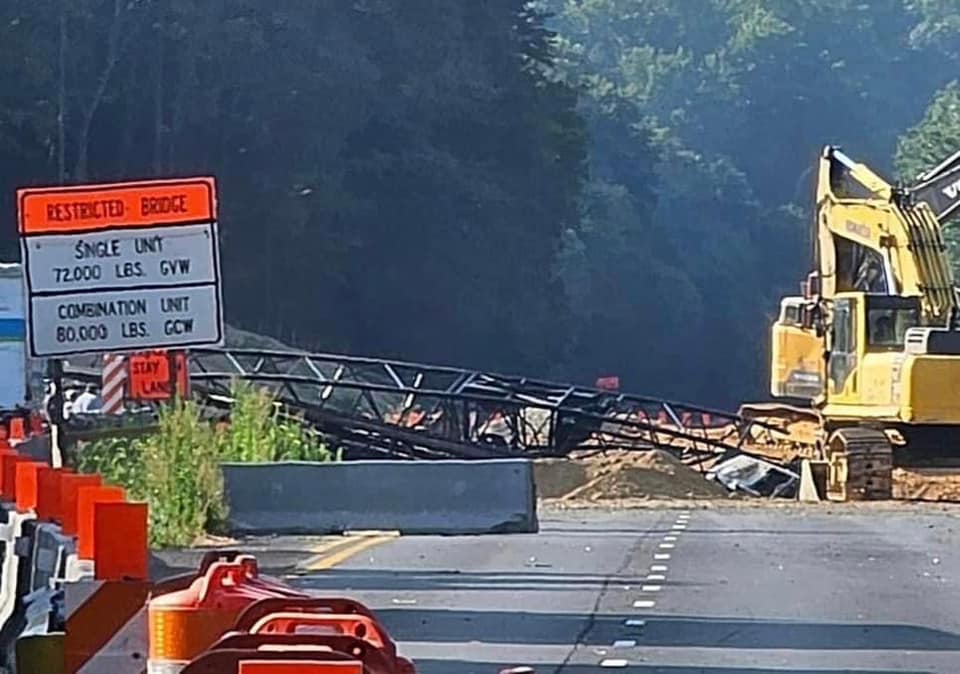 Crane Collapse On I-70 Washington County, July 28th, 2023  (Photo from Washington County Fire & Rescue)
Boonsboro, Md (KM) The investigation continues into the cause of a crane accident Friday morning on Interstate 70 in Washington County.
State Police say troopers at the Hagerstown Barrack  responded just after 8:30 AM for a crash involving a construction crane which rolled over on I-70 east of Crystal Falls Drive.. It was blocking all eastbound lanes.
According to a preliminary investigation, a Honda traveling east on I-70 crashed into the crane. The occupants were not injured. The crane operator was taken to Meritus Medical Center with minor injuries.
Traffic in both directions was backed for several hours while the roadway was being cleared. The highway fully reopened by 1:00 PM, Maryland State Police say. .
The traffic backup also impacted Frederick County near South Mountain.
The crane and other construction equipment was in the area as part of a project to replace a bridge dating back to 1966.
By Kevin McManus