It will be presented to the Board of Ed on August 9th.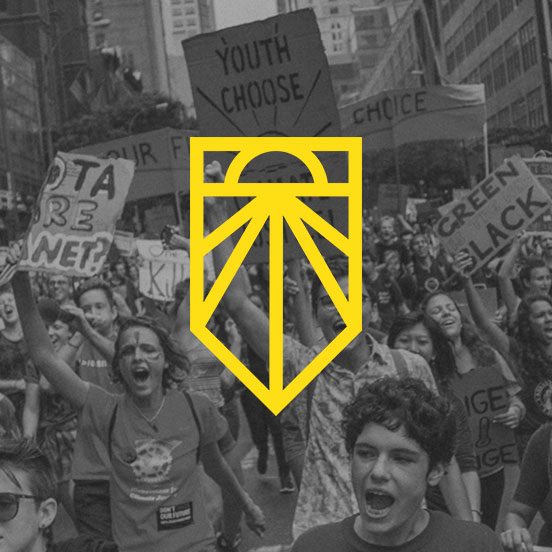 Frederick, Md (KM) An effort is underway to gather signatures on a petition to request the Frederick County Board of Education to approve a School Climate Resolution.
The effort is headed up by Sunrise Frederick. Davin Faris, one of the organization's hub coordinators, says climate change is a serious issue, and the School Board must take action. "Nationwide, public schools emit as much greenhouse gas  as 15.4-million cars or 18 coal-fired plants. And so they're really an important place for climate action to happen," he says.
Faris says another goal of this resolution is to set specific goals for electrification of vehicles and appliances, such as school buses, and waste reduction. "So it's at the timeline for the School System to get to clean energy, electric appliances, things like heating and cooling; and then also to reduce waste through better recycling and composting programs," he says.
The third goal is to establish a working group of parents, community members and local experts to come up with a plan to implement these policies.
Faris says the collection of signatures on this petition began in early spring, where representatives from Sunrise Frederick were out on the streets, meeting with the public, and asking them to sign the petition. He says they sometimes ran into climate change skeptics. "This is really about safety for kids. All us want our kids and the kids in our community to be safe," Faris says. "School buses put out tons of dangerous particulates in the air. So by electrifying our bus fleet, we make the air safer for our kids."
Anyone who wants to sign this petition can find it  at Linktr.ee/sunrisefrederick, or they could go on their  web browser and type in Sunrise Frederick. Faris says Sunrise Frederick will close the petition drive on August 2nd, a week before the petition is presented to the Board of Education.
Faris says the petition will be presented to the School Board on Wednesday, August 9th at 2:00 PM. "I'm really excited. We have a phenomenal Board of Education, a lot of great advocates there, and I think it will be a fantastic opportunity to work more closely with them" he says.
He also notes that this petition drive has been well received by many local officials. "And as now, we are just passed 600- signatures and are still going strong. We've also received letters of support from Frederick Mayor Michael O'Connor, Walkersville Burgess Chad Weddle, and State Delegate Karen Simpson also," says Faris.
The idea for this petition, he says,   follows a similar measure adopted unanimously by the Prince George's County Board of Education in 2021.
By Kevin McManus