Appointments are being accepted at the Frederick County Health Department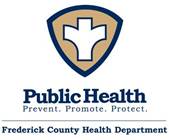 (FREDERICK, MD LG) Time is winding down for the first day of school in Frederick County, and with that said, back to school vaccinations for students are required, according to Maryland law. "Coming form the Maryland Department of Health and also utilizing the CDC, they have these recommendations because on-time vaccinations throughout child-hood is really essential because it helps to provide immunity before children are exposed to potentially life threatening diseases, and vaccines are tested to ensure that they are safe and affective for children to receive at recommended ages," said Alaina Troller, with the Frederick County Health Department.
Students who have not received the required shots may be unable to attend school until proof of vaccination is provided. "Everyone has a right to refuse vaccinations, whether it's due to their religion or medical reasons", Troller continued.
Currently, 15 states allow philosophical exemptions for children whose parents object to immunizations because of personal, moral or other beliefs. Many states align their vaccine requirements with recommendations from the Centers for Disease Control and Prevention's Advisory Committee on Immunization Practices. Vaccination clinics for students are being held at the Frederick County Health Department from now until September 11th.
Vaccinations are free for FCPS students and appointments are required. The number to call is 301-600-3342.
The first day of school in Frederick County is August 23, 2023.
For additional information, visit Health.FrederickCountyMD.gov/Immunization.
By Loretta Gaines