It's in honor of the 50th anniversary of State Police Aviation.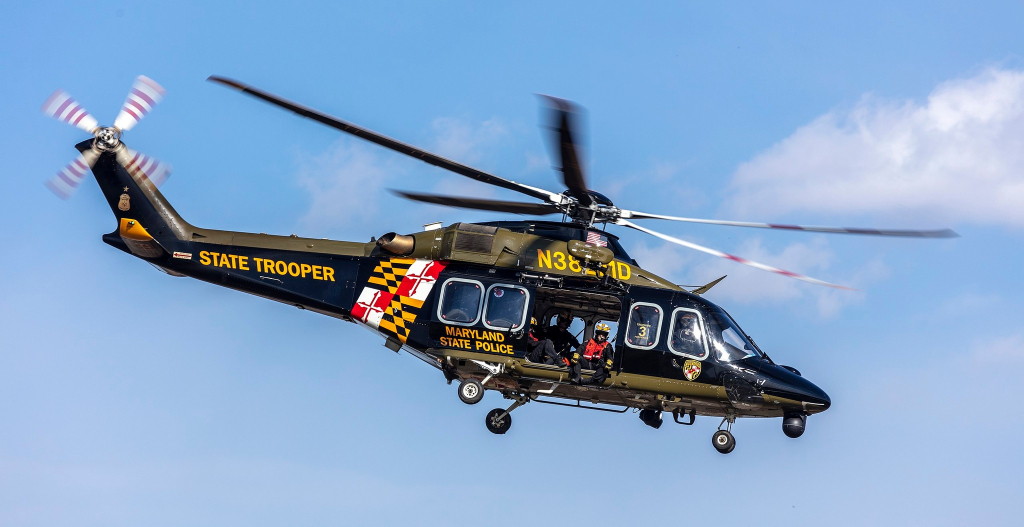 Frederick, Md (KM) The public is invited to an open house on Saturday, August 5th, sponsored by the Maryland State Police Aviation Command. It will take place at Frederick Municipal Airport from 9:00 AM until 2:00 PM.
Visitors can meet a State Police canine. There will also be children's activities, and the public can get a chance to climb into a State Police helicopter. There will also be a number of public safety vehicles on display.
It's all to celebrate the 50th anniversary of State Police Aviation.
Other agencies will be present at the open house, including the Maryland State Fire Marshal's Office, the Frederick Police, the Sheriff's Office and the County's Division of Fire and Rescue Services.
Visitors can also speak with the Maryland State Police personnel about being sworn or civilian employees with the agency.
The event is free, and it's an opportunity for people to learn more about law enforcement.
Food trucks will also be on site.
By Kevin McManus