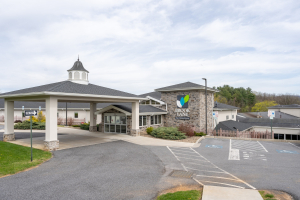 Hagerstown, Md. (BW)- Brook Lane has been voted 12th most beautiful hospital in the United States.
Solitant, a health care job hunt and recruiting company, conducted a contest where the public voted on the beauty of hospitals across the country. Over 500,000 votes were cast for more than 50 hospitals.
Votes were based on facility design, aesthetics and patient/staff experience.
Brook Lane is a nonprofit beahvioral and mental health service in Hagerstown that serviced over 1,500 patients last year.
The property sits on 115 acres of farm land, located at 13121 Brook Lane, with a stream and a mountain view.
The hospital has 58 beds and over 500 employees. Brook Lane is the second largest private mental health inpatient hospital in the state.
It serves patients in Maryland, Pennsylvania and West Virginia.