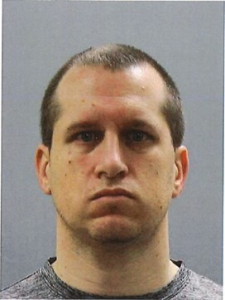 (Photo courtesy of Maryland State's Attorney's Office)
Frederick, Md. (BW)- A man was sentenced in Frederick County Circuit Court Friday to 40 years suspended all but 20 to serve for raping a 13-year-old girl.
The man is 43-year-old Edwin Richard Hunt of Joppa, Maryland. He was charged with Second-Degree Rape, Sexual Solicitation of a Minor and Production of Child Pornography.
Hunt entered a guilty plea.
The Frederick Police Department responded to a report made by the victim on January 20.
According to the Maryland State's Attorney's Office, Hunt raped the girl on January 18.
Hunt and the victim met three weeks prior to the incident, on social media. Hunt travelled from Joppa to Frederick twice to meet with the girl and he intended to meet with her a third time.
The investigation and prosecution of the case were led by the Frederick County Cyber Crimes Task Force.