Suspect injured their hand, leaving behind some blood.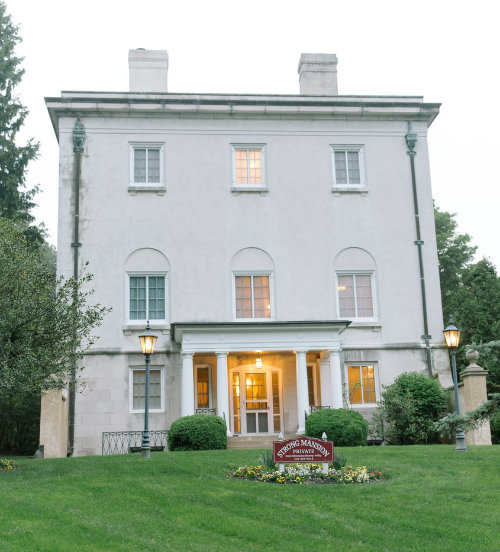 Strong Mansion, Sugarloaf Mountain area
Dickerson, Md (KM) An investigation is underway into an attempted  break-in at the Strong Mansion at Sugarloaf Mountain Park.
The Frederick County Sheriff's Office says on Saturday morning at 11:15, it was notified of the burglary. Deputies responded to the mansion at 7901 Comus Road where they found evidence of an attempted burglary. They say they didn't find a suspect, and there's no evidence of any property taken.
Authorities say the suspect used an object, possibly a rock, to strike a glass door from the outside. That person then reached through the hole in the glass to unlock the door, but injured their hand. Deputies believe the suspect left the scene in a vehicle.
Some physical evidence was collected at the scene, including "swabs" of the suspect's blood for possibly DNA identification.
The Sheriff's Office and Stronghold have released this statement. "The Stronghold property will be closed to the public until further notice. Stronghold Incorporated will focus on providing for and reassessing security needs for the entirety of the Stronghold property," said John Webster, the President of the Stronghold Board of Trustees. "We appreciate your understanding and patience at this time."
Anyone who has information about this incident is asked to contact the Sheriff's Office. They can call 301-600-2071, or the Sheriff's Office Tip Line at 301-600-4131. Reference case number 23-090125. Callers can remain anonymous.
By Kevin McManus