The owners plan to turn part of it into multi-family housing.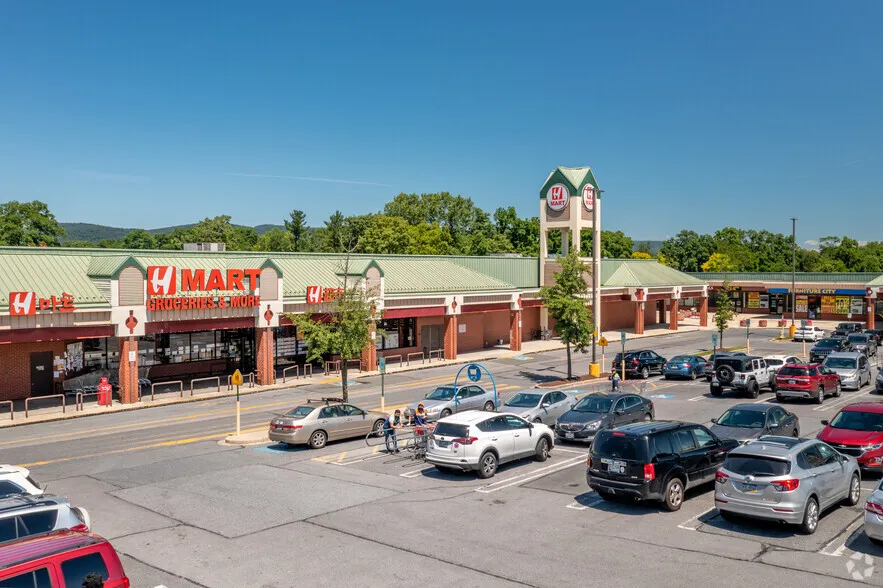 Westridge Shopping Center, Frederick, Md.
Frederick, Md (KM) Frederick Mayor and Board of Aldermen will  be evaluating a plan to rezone the Westridge Shopping Center along West Patrick Street. The Planning Commission recently approved a plan to rezone more than 20 acres of the shopping center from general commercial to mixed used. That would allow the owners to demolish the east end of the shopping center and put in more than 200 multi-family units in a four or five story building, and 41 townhouse units.
The H Mart and Il Forno Pizza would remain as part of the retail component of the property.
The Planning Commission's unanimous vote sends this case to the Mayor and Board of Aldermen who will make their own decision.
Some residents spoke out against the project during the Planning Commission hearing, saying it impact schools, roads and nearby neighborhoods. Appearing recently on WFMD's "Morning News Express," Mayor Michael O'Connor said these concerns will be taken into consideration by he and the Aldermen. "When they bring a development proposal forward that changes the use–in this case, it's going to require rezoning–we evaluate it on–particularly with the residential component coming in–its impact on  traffic; its impact on parks; its impact on schools; can we provide the water and sewer services necessary. So we do look at all of these things," he said.
The Mayor also said the owners of the Westridge Shopping Center are trying to make their plans conform to the city's Golden Mile Small Area Plan which "looks at a redevelopment plan where we see more of mixed use kind of development occurring in that area," he said.
The Golden Mile Small Area Plan calls for property along Route 40 to become more mixed use, with  walkable and interconnected communities.
By Kevin McManus