It happened on I-70 Wednesday afternoon.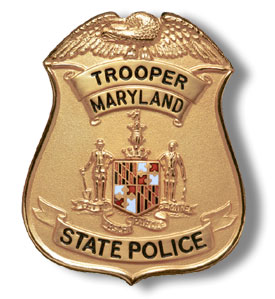 Frederick, Md (KM) A Maryland State Trooper saved the life of a woman involved in a vehicle crash on Wednesday afternoon in Frederick County.
State Police say Sergeant Brian Blubaugh, who was working at the New Market Scale House, was first to arrive on the scene of a single-vehicle crash on Interstate 70 near mile marker 49.    A Ford van operated by a 69-year-old woman from Pennsylvania was traveling westbound on I-70 when it went off the roadway, struck an embankment and caught fire.
Sergeant Blubaugh and several other citizens helped remove the woman from her vehicle. She was taken to Meritus Medical Center in Hagerstown for treatment of her injuries.
The crash remains under investigation, according to State Police.
Sergeant Blubaugh is President to the Maryland Troopers Association. He's also assigned to the Maryland State Police Commercial Vehicle Enforcement Division.
By Kevin McManus