They will accommodate the Mountain City Elks Parade.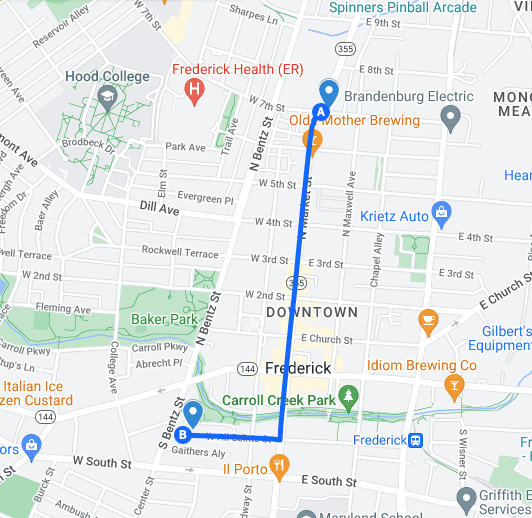 Frederick, Md (KM) There will be some road closures in Frederick this weekend for the Mountain City Elks 100th Anniversary Parade.
Frederick Police says on Sunday, August 27th, the 700 to 900 blocks of North Market Street will be closed starting at 12-noon as participants gather for the parade. At 3:00 PM, the procession will begin at 700 North Market Street, heading southbound before taking a right turn to West All Saints Street, and then traveling up to Bentz Street.
Police say the parade route will remain closed until about 5:00 PM. Motorists traveling through that area can expect significant delays, and are encouraged to take other routes to get to their destinations.
Frederick Police Officers will be in the area to offer assistance to drivers during this time.
By Kevin McManus