It's open to Black mothers and their providers until Sept. 15th.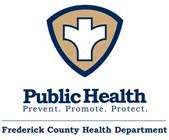 Frederick, Md (KM) A survey on Black Maternal Health is underway in Frederick County. The Health Department says the Community Health Improvement Plan Committee wants to understand what shapes local Black maternal health in the county.
There is one survey for Black mothers or a family members  living in Frederick County and it's located at tinyurl.com/mwrBear5.   The second one for providers, advocates or community partnering supporting Black mothers and families in Frederick County can be found at tinyurl.com/4n2v3jp5..
This input will help define the short term and long term goals and strategies needed to address Black maternal health disparities, the Health Department says.
The deadline to complete the survey is September 15th.
These two surveys follow the Black maternal health disparity study which defines what  contributes to disparities for Black mothers in the county. They include low socioeconomic position, adverse sociocultural factors, minority status, differential access to health care,  culturally incompetent care and poor trust.
By Kevin McManus