Each school was placed on a 'hold' status.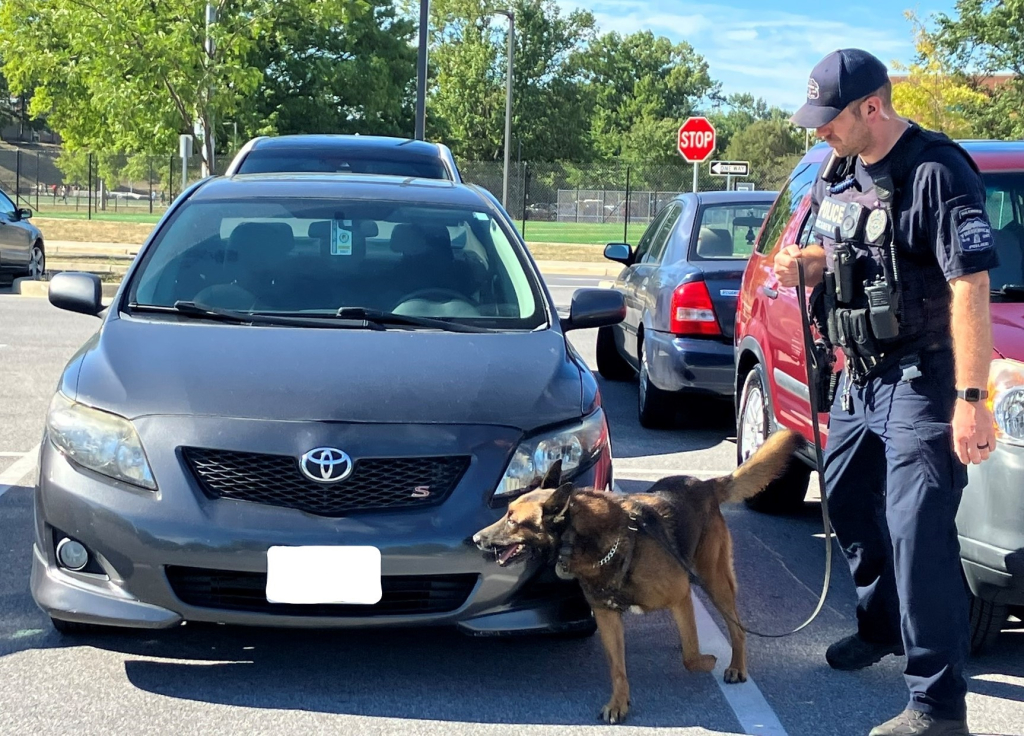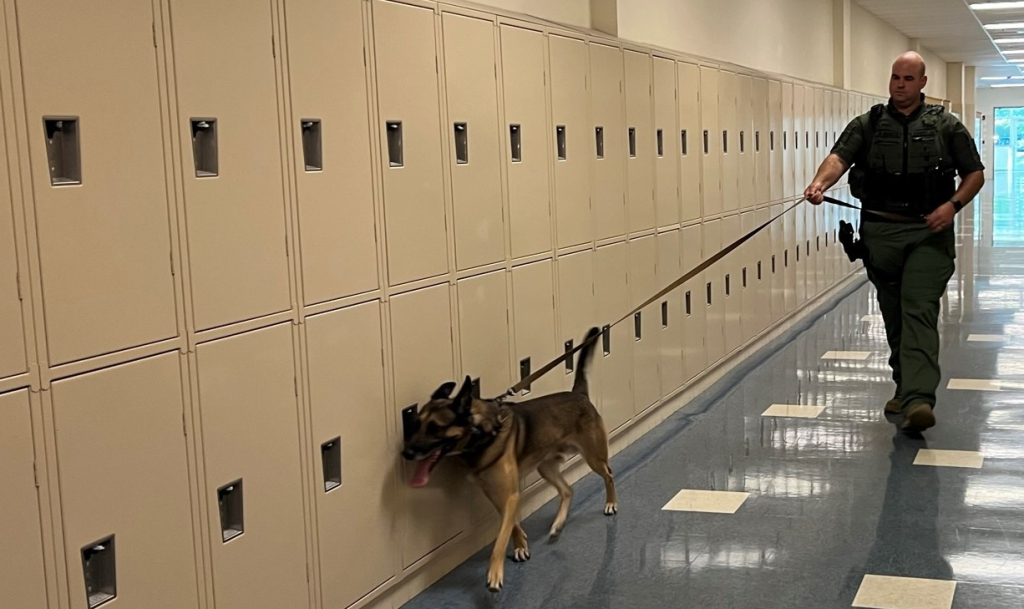 School K9 Sweep  (Photos from Frederick County Sheriff's Office)
Frederick, Md (KM) Frederick, Thomas Johnson and Tuscarora High Schools were placed on a "hold" status Thursday morning while police conducted canine sweeps at all three buildings. The Sheriff's Office, Frederick Police and the School System say these canine sweeps are intended to detect substances and other items that are prohibited from school property.
"Throughout the school year we will work with the Frederick Police Department and Frederick County Public Schools to conduct  these unannounced operations," says Major Jeff Eyler, the Sheriff's Office Law Enforcement Bureau Operations Division commander, in a statement. "Specifically trained teams of K-9's and handlers will conduct sweeps to detect substances and/or items that students cannot have on school property."
"If K-9's alert to substances or prohibited items, law enforcement representatives will work with FCPS to address the situation immediately. The great news about today's sweep is that the K-9's did not alert to any substances or prohibited items in the high schools,": Major Eyler continues.
During a "hold" status, the School System says students are told to clear the hallways and remain in their rooms or other areas until given the all-clear by administrators.
The Sheriff's Office says sweeps such as these will be take place at all Frederick County Public High Schools and the Career and Technology Center throughout the school year.
By Kevin McManus