Operator of striking vehicle charged with impaired driving.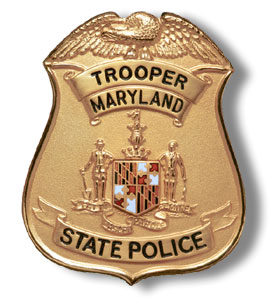 Hagerstown, Md (KM) A Maryland State Trooper assigned to the Hagerstown Barrack was flown out Saturday morning following a crash.
Authorities say at around 2:45 AM, Corporal Kevin Mowers was traveling west on Interstate 70 east of Route 66 in his marked cruiser when it was struck by a Chrysler 300. Corporal Mowers was medivaced to Shock Trauma for treatment of his injuries.
The driver of the striking vehicle identified as Chauncey Dale Baylor II, 30, of Hagerstown,  was arrested at the scene. He's charged with impaired driving.
Baylor was taken to the Hagerstown Barrack for processing, and then released. State Police say additional charges are pending.
All lanes of I-70 prior near Route 66 were closed temporarily while state troopers conducted their investigation.
By Kevin McManus