He says retail thefts affects consumers as well as storekeepers.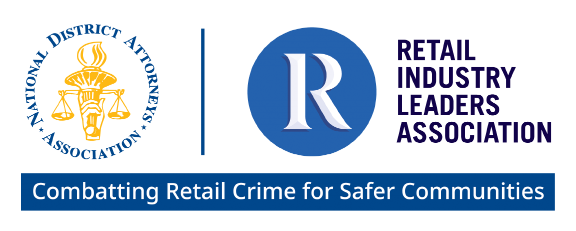 Frederick, Md (KM) Local prosecutors are working with retailers in their communities to help combat theft. The National District Attorneys Association and the Retail Industry Leaders Association have started National Store Walk Month in September as part of this effort.
Frederick County State's Attorney Charlie Smith is President of the District Attorneys Association. He says retail thefts affect more than just store owners. "It's definitely affected consumers," Smith says. "When you go to Home Depot–where we're at today–you'll see numerous things that are locked up. It makes your trip to the store a lot longer, and much more of a hassle."
Smith paid a visit to Home Depot on Urbana Pike in Frederick on Tuesday morning as part of National Store Walk Month.
Due to increases in thefts, a number of retailers have  move out of certain communities. "There're stores closing in downtrodden areas in cities. There are people who are substantially affected because they don't have Targets and Wal Marts to go to anymore. They're closing up and leaving town," says Smith.
He says prosecutors are working with local retailers to bring an end to this type of theft. "We're  trying  collaborate with the stores. We're trying to make prosecution of these individuals better. We're letting the legislators know this is a problem," says Smith.
"What the old adage 'the road to Hell is paved with good intentions,'" Smith continues. "We see juvenile crime increasing. People want juveniles not to go to jail. We understand that shoplifters are not supposed to go to jail. We can't interview them. We can't really prosecute them. And now they're becoming boosters for larger  scale organizations."
He also points out that shoplifting is more than just a person grabbing something and running out the door hoping not to get caught. "This is really organized crime rings. They're hitting stores, and they are reaping the benefit of it in terms of million of dollars and billions of dollars nationally," says Smith.
In addition, a lot of these items taken from stores are sold on line. Smith says part of this effort of combating retail theft is getting cooperation from on line retailers. "Part of the collaboration with RILA as well we're trying to get in touch with Amazon and E-Bay and let them know that there are major resellers on their threads that are selling stolen goods," he says.
Smith also plans to visit other retailers in the area as part of National Store Walk Month, including Wegman's in Walkersville on September 7th, and Lowe's at 5611 Buckeystown Pike on September 12th.
By Kevin McManus