The US Attorney's Office for Md. announced the settlement.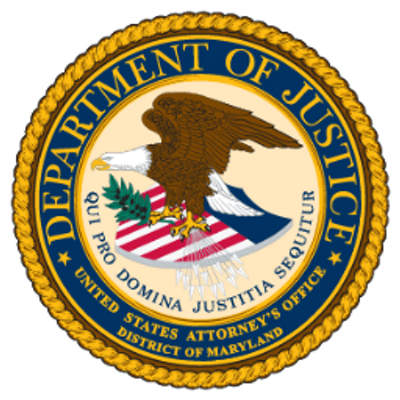 Baltimore, Md (KM) The US Attorney's Office for Maryland says a former medical practice in Frederick has paid the US $850,949 to settle allegations it submitted inappropriate claims for reimbursement.
Federal officials say Frederick Oncology and Hematology Associates submitted the claims between January 1st, 2013 to November 1st, 2017. for services which were not provided. The medical practice used a billing number for a patient's physician rather than a non-physician provider during the doctor's temporary absence.
"it is fundamental that a medical provider accurately bill for services that are actually provided," says US Attorney for Maryland Erek Barron, in a statement.. "The United State's Attorney's Office is committed to recovering monies for federal healthcare programs and will hold practices and individuals accountable for their actions."
"Accurately billing for services provided to Medicare beneficiaries is required of all health care providers," said Maureen R. Dixon, Special Agent in Charge for the US Department of Health and Human Services, Office of the Inspector General, in a statement. "HHS-OIG will continue to work with our law enforcement partners to investigate allegations of fraud in federal health care programs."
The US Attorney's Office says these claims which have been resolved by this settlement are allegations only, and there has been no determination of liability.
By Kevin McManus