He was arrested on Wednesday.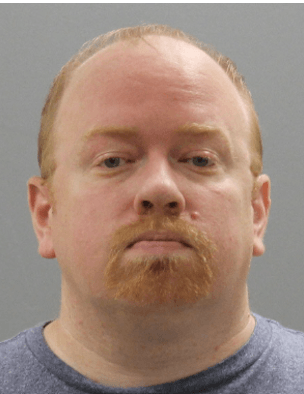 James Robert Jackson  (Photo from Frederick Police Department)
Frederick, Md (KM) A Frederick man has been arrested on child pornography charges. James Robert Jackson, 37, was taken into custody on Wednesday. He's charged with nine counts of possession child pornography and solicitation of child pornography from minors; along with three counts related to the distribution of child pornography.
He's currently being held at the Frederick County Adult Detention Center without bond.
Frederick Police say in August,  one of their detectives received information from an FBI Special Agent that an undercover officer  was chatting on line with a man identified as Jackson. As part of those chats, the suspect distributed child sex abuse material. .
Frederick Police and the Special Agent worked with the State's Attorney's Office,  and were able to obtain search and seizure warrants on Jackson's home and vehicle.  Authorities say the evidence led to charges against Jackson.
This investigation was a coordinated effort between the Frederick Police Department, the Frederick County State's Attorney's Office and the FBI.
By Kevin McManus