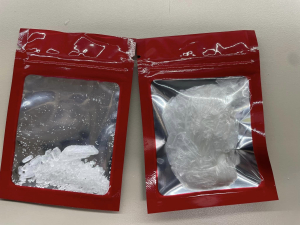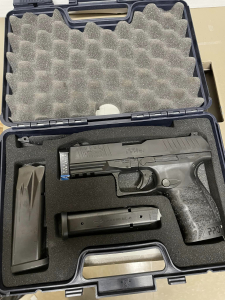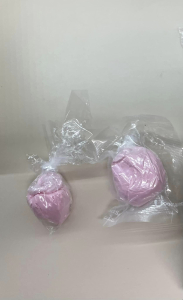 (Photos Courtesy of Hagerstown Police Facebook Page) 
Hagerstown, Md. (BW)- The Washington County Narcotics Task Force executed a successful search and seizure operation in Hagerstown on Wednesday, Sept 27.
The team recovered over 300 grams of suspected cocaine, around 77 grams of suspected fentanyl, a small amount of meth, nearly nine pounds of marijuana and two handguns. One of the handguns had no serial number.
The search and seizure was performed in the 200 block of Summer Street.
One male and one female were arrested and charged. The male is identified as 43-year-old Jeffrey Lynn Resseger. The female is identified as 36-year-old Krista Janele Adams.
Maryland State Police and Hagerstown Police assisted the Washington County Narcotics Task Force in this operation.