He says  the state could be facing some lean financial times.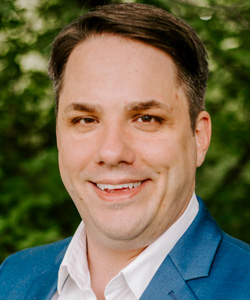 Frederick County Delegate Kris Fair (Photo from Md. General Assembly)
Frederick, Md (KM) During the last General Assembly Session, Frederick County Delegate Kris Fair pulled a bill he sponsored that would have required every school system in Maryland to post a link on their websites which will enable 16-year-olds  to register to vote. But Fair says that's not necessarily a bad thing. He said the Maryland State Department of Education told him there is another way to get the local school systems to post this on their websites. "So once they came to the table and said 'hey, this sounds like a good idea. and we should bring this forward.'  I said said 'fine.' So I pulled the bill so we could work on it together," he says.
Fair says he expects this link to be posted on all school system websites by the end of the year. "I think it's a good idea to keep our young people engaged in knowing that they can get involved in the political process as early as 16 to get themselves registered,:" he said.
16-year-olds in Maryland can still register through their local boards of elections, but they cannot vote until they reach 18-years old prior to the general elections.
The 2024 Maryland General Assembly gavels  into session on Wednesday, January 10th, and Delegate Fair says the state could be facing some lean financial times. "We've have about a half-billion-dollar-shortfall coming in this year, and that shortfall is going to become increasingly larger each year to follow," he says.
Fair says the Governor has said he will be looking at any legislation and financing projects with "a very discerning eye" and making sure any funding is responsible to residents all over Maryland. "Obviously, sitting on the Ways and Means Committee means that those are things that we will be looking at very closely  as to how revenue is impacted in the state of Maryland on the revenue side, and certainly, obviously, appropriations on the expense side," says Fair.
He calls the state's financial situation the "largest and most looming challenge that's on the horizon."
By Kevin McManus