It's intended to raise awareness about prescription opioid misuse & abuse.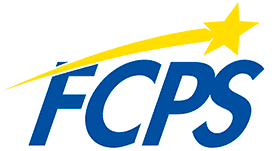 Frederick, Md (KM) Frederick County Public Schools and the County Health Department are launching the Coaches Versus Overdoses campaign in October at all ten county high schools during their football games Friday night. "The main goal is proper disposal of prescription drugs," says Kevin Kendro, Supervisor of Athletics and Extracurricular Activities.
He says a Prevention Playbook will be distributed to fans attending the high school games "identifying legit and counterfeit pills and how to recognize the difference; the affects of opioids on the brain; dangers of prescription opioid misuse and abuse; tips on storing and securing medications; proper disposal of medications; how to talk to teens about opioid misuse."
After the game, Health Department representatives will be distributing kits for the proper disposal of opioids at home.
Kendro says this effort is in conjunction with October being  Substance Abuse Awareness Month.
Opioid abuse among high school athletes in particular is a problem across the country. But Kendro says the emphasis isn't exclusively on student athletes. "We're using student athletes as the vehicle to educate and distribute these materials," he says.
And, Kendro  says,  Friday night high school football games bring in a lot of fans. "We know that our Friday night football games are large community events, and they can be powerful in helping with education and resource," he says.
He says it all  leads up to National Drug Take Back Day on Saturday, October 28th.
Coaches Versus Overdoses began with NFL Hall of Famer Randy White who turned the tragedy of losing his son-in-law to a single pill into a public good.
By Kevin McManus