Visitors are asked to enjoy the property 'respectfully.'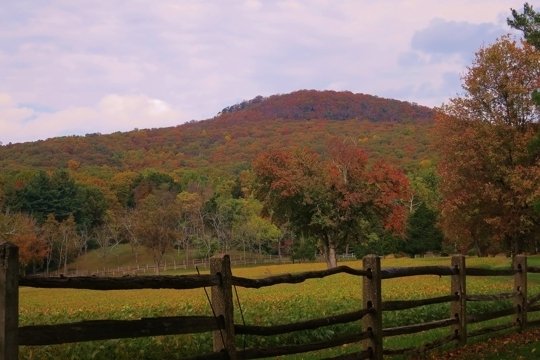 Sugarloaf Mountain (Photo from Stronghold Corporation)
Frederick, Md (KM) The Stronghold Corporation has announced that Sugarloaf Mountain will reopen on Tuesday, October 10th.  Park hours will be from 8:00 AM until sunset.  The front gates will close at 4:00 PM each day,   and any vehicle parked on the property after sunset  will be towed at the owner's expense.
Visitor parking is no longer allowed in the crossroads or the "square." Stronghold Corporation says this will clear the area of inappropriately parked vehicles, stop after hours parking and eliminate late night loitering, and prevent after hours entry into the Stronghold property. "This change will also provide a needed staging area for all EMS vehicles during emergencies," says the Corporation in a statement on its website.
It goes on to say security cameras have been installed at key locations on the property, and photos will  capture   all vehicles that enter the mountain area.  Visitors are also urged to park in designated spaces and no roadside parking is allowed.
It also says directional traffic control spikes have been installed to prevent vehicles from traveling the wrong way up the mountain exit road. "The change was made for the safety of our visitors and staff. Please pay attention to all associated warning sings," Stronghold Corporation says in its statement.
Visitors who witness any type of vandalism or other criminal behavior on the property are asked to report it to the Stronghold Corporation or the Frederick County Sheriff's Office.
Sugarloaf Mountain was closed in August following the attempted burglary of the Strong Mansion.
By Kevin McManus