It closed off parts of East Street.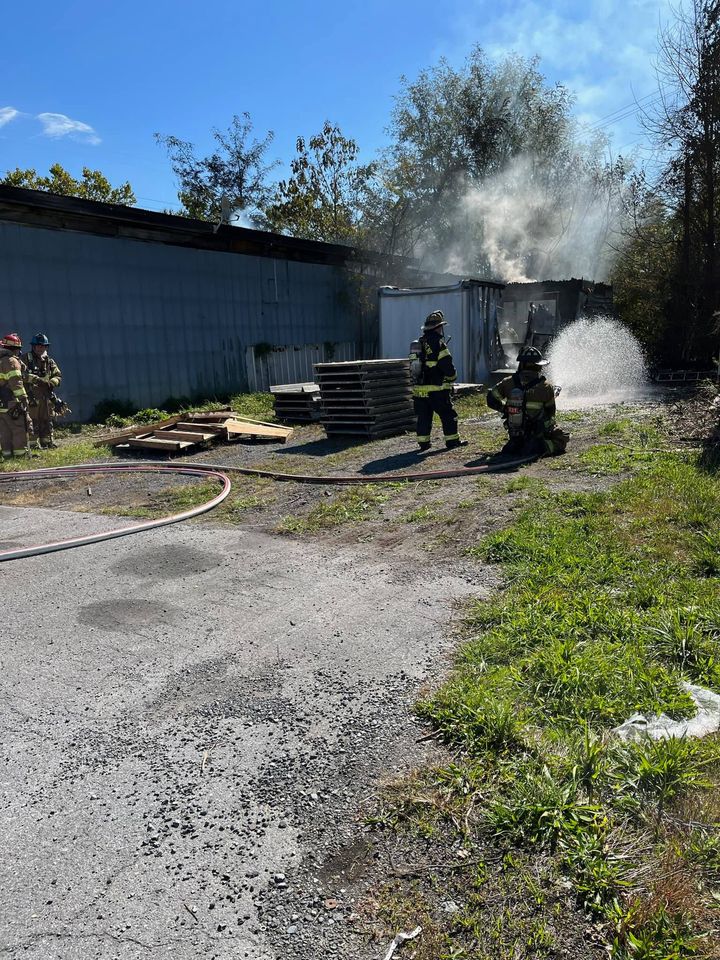 Fire fighters battling a fire in the 700 block of North East Street, Frederick.  (Photo from Frederick County Fire & Rescue Services)
Frederick, Md (KM) No injuries were reported from a building fire Friday afternoon in Frederick.
Fire and rescue officials say personnel were dispatched to the 700 block of North East Street just after 12:30 PM, and found fire showing from a storage building and a trailer. The Rapid Intervention Dispatch was called to the scene. The bulk of the fire was out just after 1:00 PM, and fire fighters spent their time extinguishing hot spots. The  fire was considered extinguished by 2:27 PM.
There was a concern about possible hazardous materials stored in these two buildings, but fire officials say none were found.
As a result of the fire, East Street between 4th and 8th Streets was closed to traffic.
The Frederick County Fire  Marshal was called to the scene to investigate.
By Kevin McManus