It claims excessive social media is exacerbating students' mental health.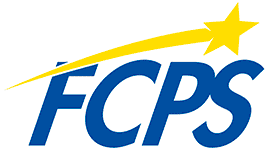 Frederick, Md. (KM) Frederick County Public Schools is joining other school systems in Maryland and across the country in filing suit against social media companies. In statement, FCPS says it's suing Meta, Google, ByteDance and Snap,  Inc, claiming that excessive social media use is exacerbating the mental health struggles of students.
The School System says students are facing "a myriad of challenges" such as elevated feelings of depression, anxiety and body image issues.  Due to that, FCPS says it's a challenge to provide adequate mental health services and social media education for students.
"Students in our district and throughout the nation are grappling with a mounting mental health crisis," says Dr. Cheryl Dyson, Superintendent of Schools for Frederick County, in a statement. "Our primary objective with this lawsuit is to safeguard the well-being of our students and provide them with the best learning environment possible."
The School System says it hopes to curtail the exploitation of students by social media, and obtain funds from those responsible to address these concerns.
Frederick County is joining other school systems in Maryland in this suit, including Anne Arundel, Harford and Howard Counties.
In its statement, FCPS says it has obtained legal representation from the firms Baird Mandalas, Brockstedt & Federico of Maryland and Delaware as well as Lieft Cabrasser Heimann & Bernstein. Co-Lead Council in the nationwide Multi-District Ligation Against these companies.
"These firms are working on a contingency basis, ensuring there will be no financial burden on taxpayers," FCPS says in its statement.
By Kevin McManus