Police arrest a Frederick man for the incident.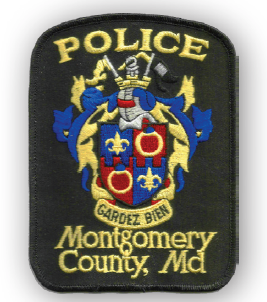 Rockville, Md (KM) Montgomery County Police report that one of their officers was critically injured trying to stop a suspected drunk driver on Interstate 270 Wednesday morning.
Sergeant Patrick Kepp was attempting to stop  the driver along northbound I-270 near Watkins Mill. Authorities say Sergeant Kepp got  out of his vehicle and laid down stop sticks to deflate the tires of the suspect's vehicle. While setting up the stop sticks, Sergeant Kepp was struck by the suspect's vehicle which continued on.
It was stopped by another Montgomery County Police Officer further along northbound I-270 through the use of stop sticks. Two individuals in the vehicle were taken into custody.
During an afternoon news briefing, Montgomery County Police Chief Marcus Jones identified the suspect as   Raphael Mayorga, 19, of Frederick, Md.  He is charged with attempted 1st-degree murder.  He has a bond hearing on Thursday.
Chief Jones says Mayorga is well known to the Department, and Sergeant Kepp.  He says Sergeant Kepp arrested Mayorga on May 26th for driving 136 miles per hour in a 55-mile-per-hour zone on  I-270.
Sergeant Kepp was medivaced to Shock Trauma in Baltimore where he's in critical condition.  Chief Jones says Sergeant Kepp has lost the use of both of his legs.
Even though this incident is taking a toll on the department.  Chief Jones says his officers are united in support of one another.
By Kevin McManus