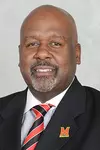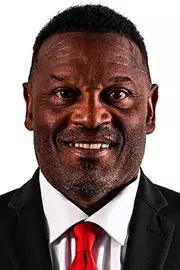 UMD Football Coach Michael Locksley (L)  Assistant Coach Kevin Sumlin (R)
Photos from University of Maryland
COLLEGE PARK, Md. (AP) — Maryland football coach Michael Locksley says assistant Kevin Sumlin is not with the team this week following his arrest in Florida over the weekend on a charge of driving under the influence.
Locksley addressed the matter at his weekly Tuesday news conference. The Terrapins had an open date last weekend and play at Northwestern on Saturday.
When asked if he expected Sumlin to face any discipline, Locksley said "of course," but he would not go into detail.
"We're aware of the charges. It's disappointing. As coaches, we have to set the example and model the behavior that we want (from) our players — and we take it very seriously," Locksley said. "At the same time, I will also say he's part of our football family, and we're going to support Kevin."
Sumlin was arrested early Saturday in Florida, according to the Hillsborough County Sheriff's Office. An online arrest report said the 59-year-old was booked at 2:11 a.m. and released later in the day.
Sumlin is a co-offensive coordinator, tight ends coach and associate head coach for the Terrapins. He previously was a head coach at Arizona, Texas A&M and Houston.
By The Associated Press
___