No media or cameras will be allowed in the church.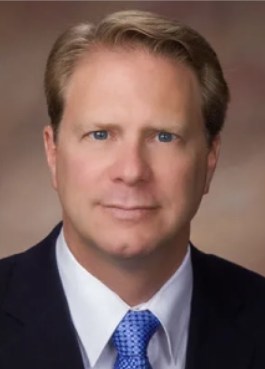 Circuit Court  Judge Andrew Wilkinson
Hagerstown, Md (KM) The  funeral for Washington County Circuit Court Judge Andrew Wilkinson is scheduled for Friday, October 27th at 10:00 AM at Saint Ann's Roman Catholic Church, 1525 Oak Hill Avenue, in Hagerstown.
Judge Wilkinson was shot to death outside of his home in Hagerstown on Thursday night of last week. . He had ruled in a divorce case earlier in the day involving the suspect, Pedro Argote. He still remains at large.
The Maryland Judiciary's Government Relations and Public Affairs Office says Wilkinson's family has asked for privacy at this time. The Office says it will serve as the official media contact for the Wilkinson family.
There will be no media or cameras allowed inside the church during the funeral, and no interviews will be conducted outside of the church.   A media staging area will be set up outside of the church, and it will be enforced by the Washington County Sheriff's Office.
Stephanie Wilkinson issued this statement on behalf of the Wilkinson family.
"My family and I are touched by the overwhelming response from family, friends, co-workers, local and state politicians and Governor Moore.  We are grateful for their prayers, thoughts and love during this tragic time.
"This is such an unexpected loss to us, and words do not exist to describe the amazing person Drew was.
"Our family would especially like to thank local, state and federal law enforcement agencies for their immediate and continued response to this tragedy.  Drew would be very grateful for all of your efforts for both us and the community."
By Kevin McManus