Sheriff's Office says nothing was found.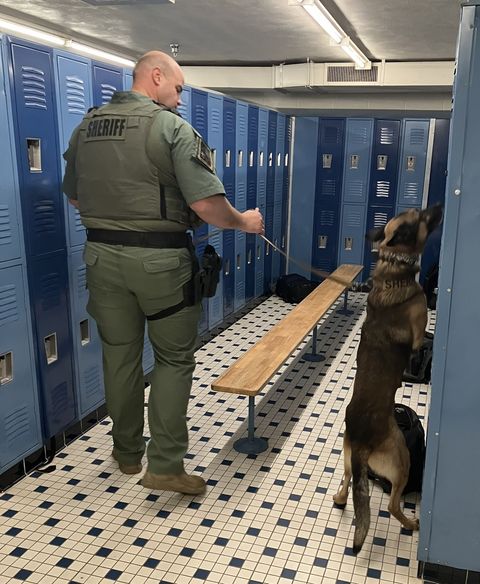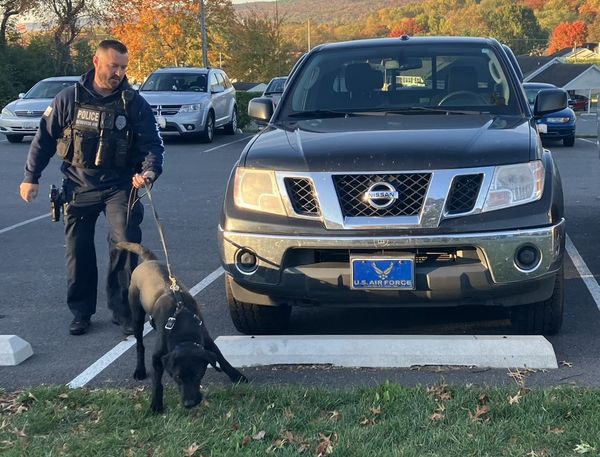 (Photos from Frederick County Sheriff's Office)
Frederick, Md (KM) A series of canine searches took place on Thursday morning at two Frederick County High Schools.
The Sheriff's Office says deputies and Frederick Police Officers used dogs to conduct the unannounced searches at Catoctin and Walkesville High Schools. Authorities say the dogs are trained to detect items and substances which are not permitted on school property.
Both schools were placed on a "Hold" status. That means students and staff need to clear the hallways and remain in their rooms until the "all clear" is announced, and school operations can resume as normal.
The Sheriff's Office says nothing was found at either school.
The searches will continue at other schools throughout the year. Authorities say it's a way to help keep the school environment safe for students, faculty, staff and visitors.
By Kevin McManus