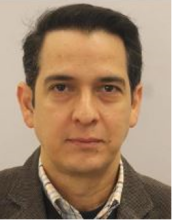 He was found in a wooded area not far from his vehicle.
Hagerstown, Md (KM) The suspect in the shooting death of Circuit Court Judge Andrew Wilkinson has been found deceased. The Washington County Sheriff's Office says Pedro Argote, 49, was located on Thursday morning in a heavily wooded area between Clear Spring Road and Bottom Road.
"The Washington County community can breathe a little easier this afternoon. Murder suspect Pedro Argote was located deceased,": said Washington County Sheriff Brian Albert.
Speaking at news conference Thursday afternoon, Sheriff Albert said Argote's body was found by Maryland State Police and other law enforcement agencies which were doing an evidence search in the area when they came upon Argote's body. "Approximately one mile northwest of the where the vehicle was located, Argote was found deceased,": Albert said.
When asked by a reporter if a gun was found with the body, the Sheriff responded "we can't comment on the investigation right now. We hate to re-search that area. We were just going over it systematically today."
The body of the deceased will be taken to the Maryland State Medical Examiner for an autopsy to determine the cause, manner and time of death.
The Washington County Sheriff's Office and other police agencies conducted a search of that area on Saturday after Argote's vehicle was found a half mile off of Bottom Road.
During the news conference, Sheriff Albert was asked how Wilkinson's family feels about this development. "It's relief but it's still a tragedy that we're dealing with,": he said. "Most of us up here we just came from Judge Wilkinson's viewing, met with the family. They were very appreciative. Brings a little bit of closure to them. But it's still a tragedy. They lost a husband, father and a brother."
Judge Wilkinson was shot and killed outside of his home in Hagerstown last Thursday evening Earlier that day, the judge presided over a divorce proceeding where he granted custody of Argote's children to his wife, and ordered him to have no contact with his wife and the children. Argote was also told to pay $1,120 per month in child support.
The Sheriff was also asked about increasing security for judges. "We've taken precautions here in Washington County. Other counties I know have changed some protocols that they're doing. I don't want to speak on how they're doing things. But I'm sure we're going to have discussions in the future on how to protect the judges a little bit better,": he said.
By Kevin McManus