One was for how dispatchers handled the tanker truck fire and explosion in March.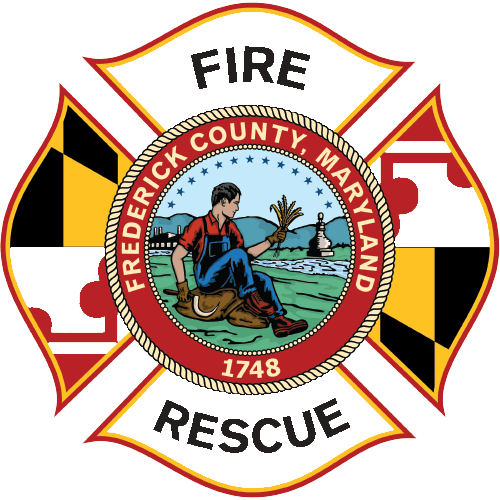 Frederick, Md (KM) Congratulations are in store for an official with Frederick's Emergency Communications,   and some its 911 call center staff.  "Kristie Dutrow, the Assistant Director Emergency Communications, was named Communications Center Director of the Year by the Mid-Eastern Chapter of the Association of Public Safety Communications Officials," said  County Executive Jessica Fitzwater, who made the announcement last week during her State of the County Address.
Dutrow was picked for this honor for her work in improving the mental health of the county's 911 employees, according to a news release from the County Executive's Office.
And that's not all. "And the 911 Center's Team A and F earned Team of the Year for their response to the  tanker incident on Route 15 last March, " said Fitzwater. Emergency Communications Managers Jeffrey Lowman and James Worley II were recognized for their leadership in managing the tanker truck explosion and fire while handling other incidents around the county,. The team members are Eric Stackhouse, Amanda Miss, Morgan Click, Angela Axline, Jen Butler, Lisa Lanam,  Jacob Dmuchowski, Hunter Clark and Amelia Halvorsen.
Dutrow said it's usually very busy at the 911 call center. "In fiscal '23, the Department of Emergency Communications managed 112, 959  911 calls, 559 texts to 911, and 377,244 non-emergency calls," she said.
The awards were handed out during the Fall conference of the Mid-Eastern Chapter of the Association of Public Safety Communications Officials in Ocean City. Also nominated was Emergency Communications Supervisor Tom Ward who was named Vice President or the Mid-Eastern  APCO.
As part of her State of the County Address, County Executive Fitzwater discussed the installation of Next Gen 911 at the local Emergency Communications Center. "With strong support from our federal and state partners, and in partnership with CONVEY 911, Frederick County is leading the way in implementing Next Generation 911," she said. "This will improve language access and better integrate technology for both our emergency responders and the public."
The Next Gen 911 System provides translation and interpretation in more than 130 languages and dialects. It also provides dispatchers with the precise location of those who call 911 using a mobile phone. "This product enhancement is a platform providing text, video and location capability, with built- in language translations supporting over 135 languages and dialects," says Dutrow.
By Kevin McManus