It's due to low water levels in town wells, lakes.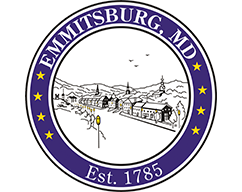 Emmitsburg, Md (KM) Water use restrictions have been put in place in Emmitsburg. Town officials say they took this action due to low water levels in the town's wells and lakes, where the municipality  gets its water supplies.
These restrictions mean residents cannot replenish or fill swimming pools, and water use outside such as washing cars or watering gardens is prohibited. Restaurants and taverns cannot offer water to customers unless they specifically request it.
Violators will receive a  warning for a first offense. If the violations continue, fines will be assessed. The fines would be $50 for a second violation, and additional violations after that would be subject to a $75 fine.
Officials say the restrictions will be lifted once the depths in the town's wells and lakes   reach significant levels.
The Maryland Department of the Environment says Frederick County has been under a drought warning since September.
Frederick County's Water and Sewer  Utilities are urging residents to voluntarily reduce their water  usage due to the drought.
By Kevin McManus