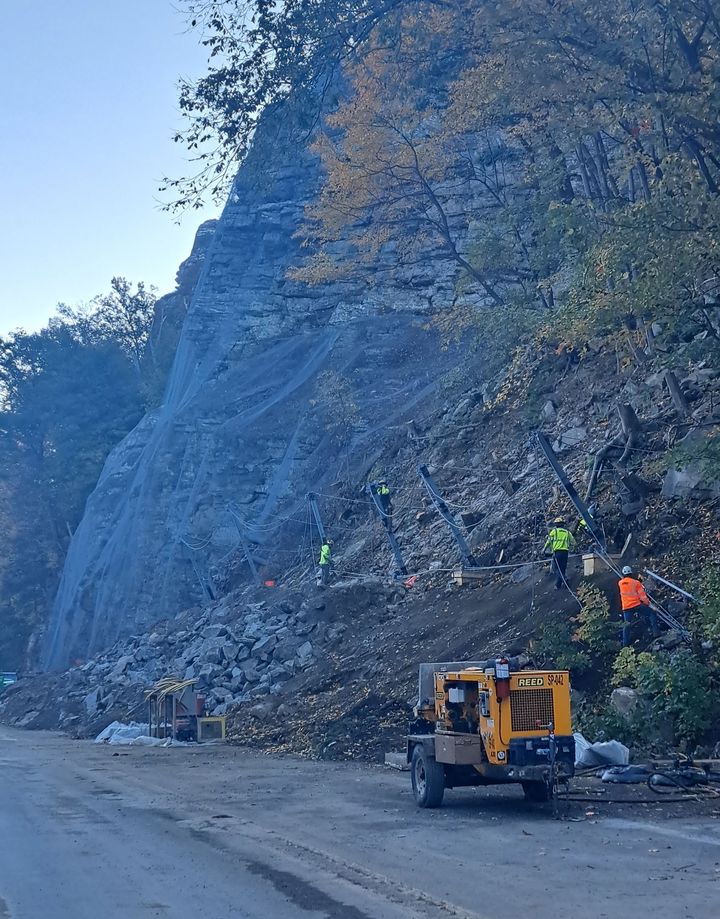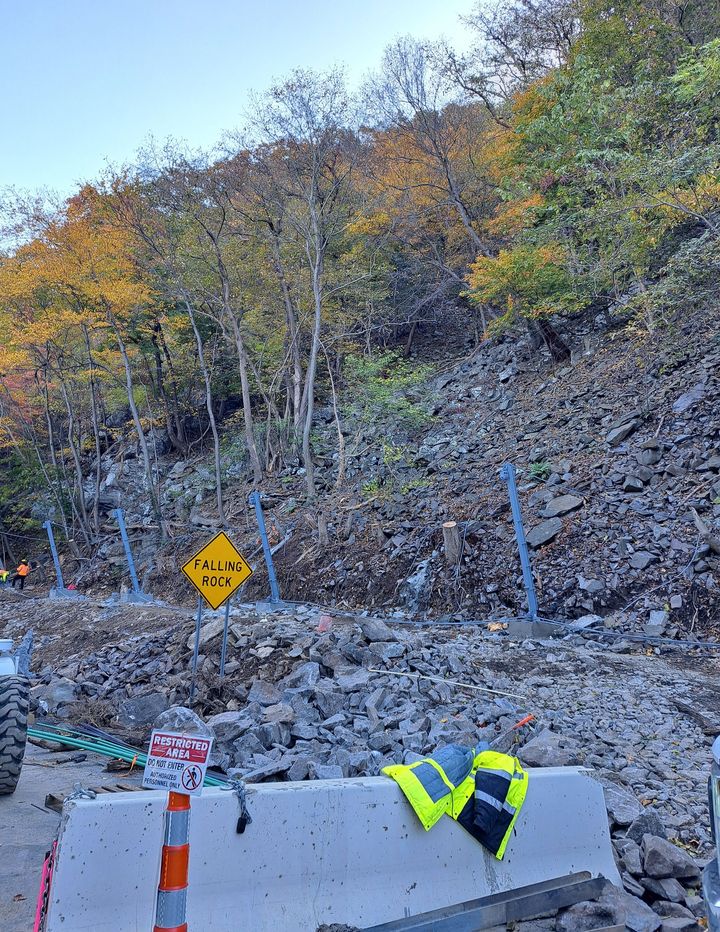 Photos from the WV Division of Highways
Charleston, WV (KM) The West Virginia Division of Highways says the contractor is now halfway through its work on a project to remove dangerous rocks and debris from US 340 near Harpers Ferry. Triton Construction, Inc, which was awarded the $10,277,500  contract in May, 2023, to do the work,  has removed about 1500 cubic yards of rock so far. And the Division says that's 2300 tons, enough to fill 150 tri-axle trucks.
Triton will be  installing  rockfall barriers on a one-mile stretch of US 340 where it runs alongside the Shenandoah River south of Harpers Ferry.
"There are still delays, but we're on the downhill slide of the project," says Lee Thorne, PE, District 5 Engineer for the West Virginia Division of Highways, in a statement.
US 340 near Harpers Ferry was constructed in the 1950's and contains cut slopes and exposed rock tower from 150 fee to more than 300 feet of the roadway. Boulders the size of cars have been coming down, sometimes unexpectedly.
Mesh barriers and fences are being installed to catch any large rocks that fall in the future, says the WVOH..
US 340 in that area has been closed since after Labor Day, and is expected to reopen In December.
During the closure while construction work is underway, a posted detour was set up. Motorists are  directed to WV 9 and Virginia SR 9 and  Virginia SR 671.
The West Virginia Division of Highways encourages all motorists to be patient and allow extra time when traveling near Harpers Ferry and the surrounding areas.
By Kevin McManus