It's just over a half a billion dollars.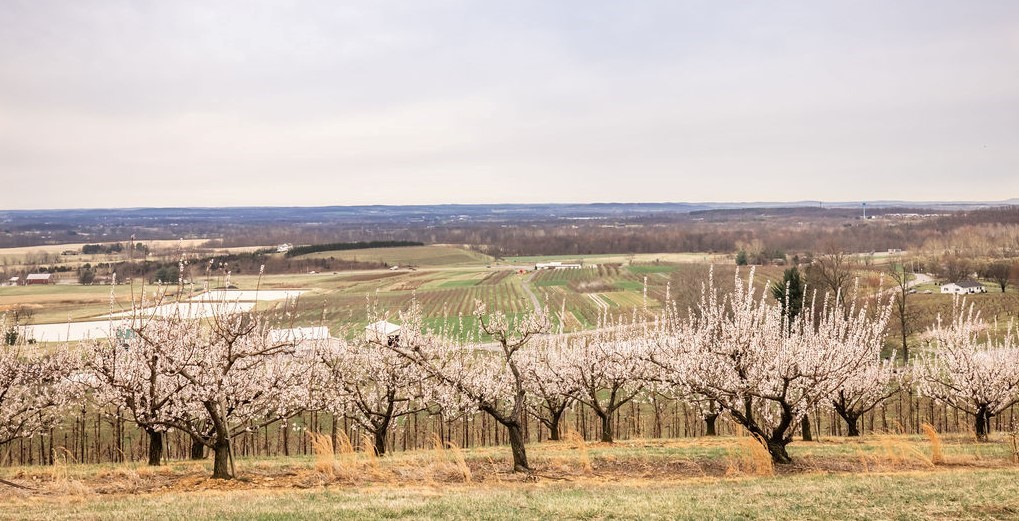 Farmland in Frederick County
Frederick, Md (KM) Tourists who came to Frederick County in 2022 spent $518-million, and that surpasses the 2021 spending of $460-million. "It's outside dollars coming into the market that otherwise would not be here,": says Dave Ziedelis, Executive Director of Visit Frederick, which markets the county for tourists. "We're just very fortunate. The last two years, we've had all time highs and we just keep moving up, basically."
These spending figures come from a survey on the impact of tourism on the state's economy.  It was conducted for the Maryland Office of Tourism.
Ziedelis says Frederick County appeals to all types of  visitors. "Certainly, we're very rich in history, our museums and historic sites. But also outdoor recreation," he says.
Because the area is rich in history, Ziedelis says Frederick County serves as  a regional hub for history enthusiasts. "Our proximity not only to the history in Frederick County, but Gettysburg, Antietam, Harpers Ferry,. Washington DC that draws them into the region," Ziedelis  notes..
But there are other reasons people visit Frederick County. "We have our quaint downtowns, our Main Street USA's, per se," he says. "Not only Frederick, which is obviously the biggest one. But we have Brunswick and Thurmont, Middletown, New Market, Emmitsburg, the list goes on," says Ziedelis.
And there's also the craft breweries. "Frederick County has more breweries, wineries, and distilleries than any county  in the state of Maryland," he says
The survey, the Economic Impact of Tourism in Maryland, found 1,9 million people visited  Frederick County in 2022, the highest number since 2019, a year before the COVID-19 pandemic impacted travel.
Hotel revenues also went up in 2022 to over  $60-million, which is more than 7 percent higher than in 2021.
With this positive news, Ziedelli says Visit Frederick will continue to market the county, and entice more people to visit. "We continue to work on our content and certainly projects that are more tourism development in trying to develop those reasons  that people do visit," he says.
But he says Frederick County has come a long way. "It's decades of vision that have led to where we are.  And now this is our time,"; says Ziedelis. "We're really post pandemic as well as the younger generation.  We have that mix they want."
By Kevin McManus