No injuries were reported.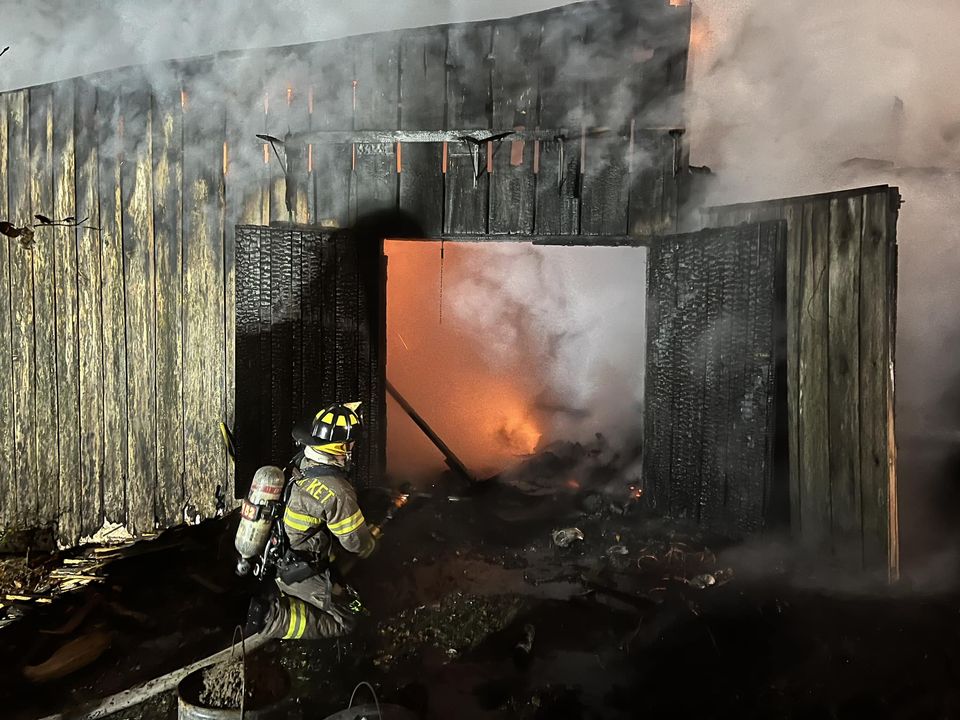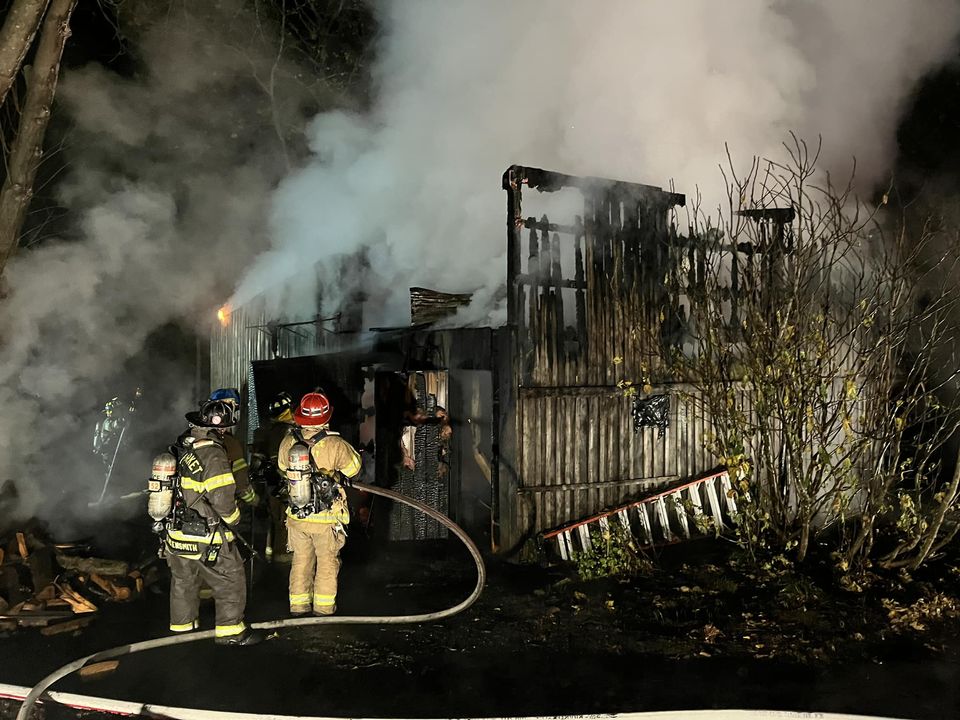 Pictures  from the house in Ijamsville.  (Photos from Frederick County Fire & Rescue Services)
Frederick, Md (KM) Fire fighters in Frederick County battled two house fires early Thursday morning.
Sarah Campbell, spokeswoman for Frederick County Fire and Rescue Services, says emergency dispatchers received calls at around 3:40 AM for a house on fire in the 5000 block of Mussetter Road in Ijamsville. "We arrived on scene to find a fully involved single story structure. One adult occupant was out of the structure when we arrived,:" she says.
Fire officials requested the rapid intervention dispatch which brings in more personnel, and a tanker task force as the area did not have fire hydrants.   "It took about 45-minutes to knock the bulk of the fire and then probably an additional 45 minutes for crews to hit spots and perform cleanup," says Campbell. "There was approximately 60 fire fighters on scene, and then the Red Cross is assisting the one individual with housing arrangements and stuff."
Damage is estimated at $30,000.     Campbell. says  the cause remains under investigation.
At around 7:00 AM on Thursday, fire fighters were dispatched to the 1500 block of Souder Road in Brunswick for a house on fire. "Units arrived on scene to smoke showing. So they did, again, request the rapid intervention dispatch. And they requested additional tankers but not a complete tanker task force because it wasn't a hydranted area," says Campbell.
"You can see the fire from the second-story porch and it had extended into the roof line and attic space,": Campbell adds. "But crews were able to control that fire in 20 minutes."
There were no injuries.. Damage is estimated at $20,000. The cause remains under investigation.
Campbell says the Red Cross is assisting three adults, two children and two dogs who were displaced.
By Kevin McManus