It held its 'snow show' on Friday in Hanover.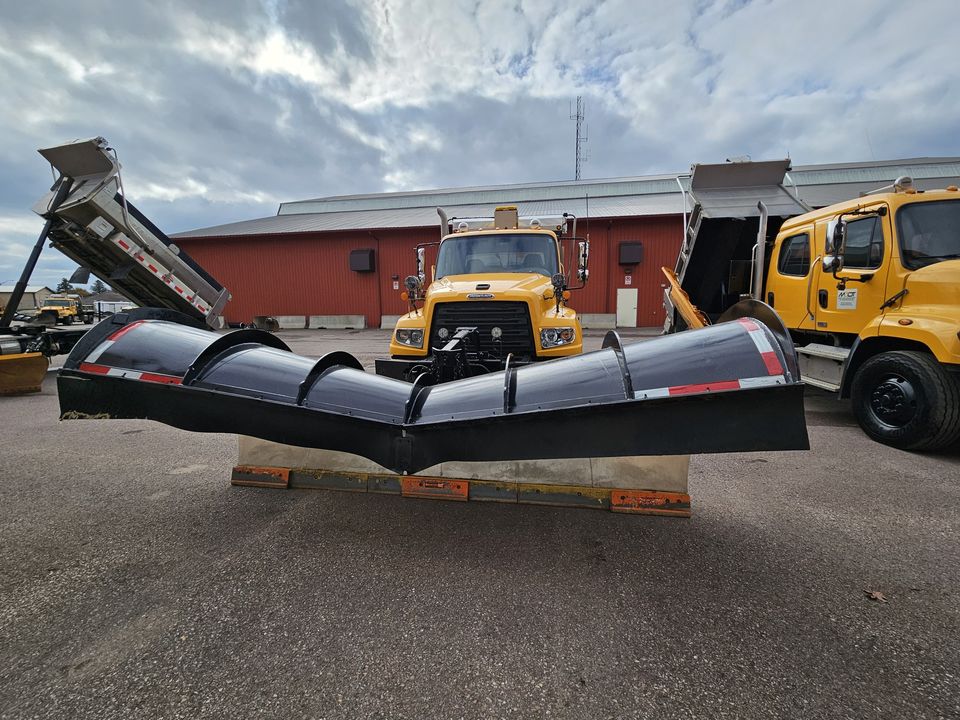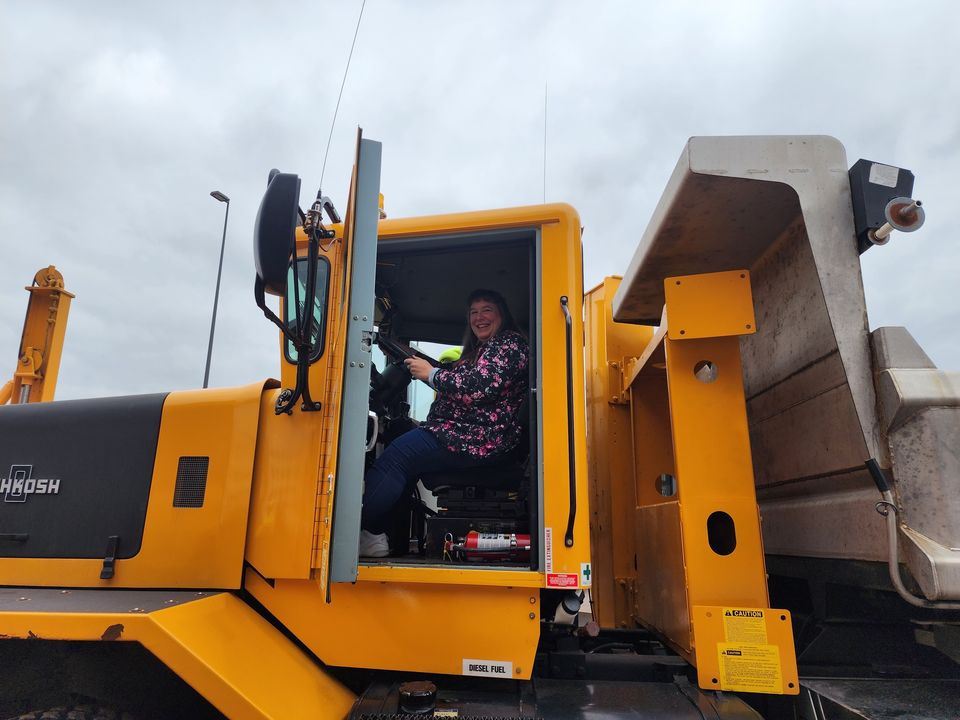 Show Plow & dump truck (Photos from MDOT SHA)
Hanover, Md (KM) The Maryland Department of Transportation  State Highway Administration says it's  ready for any winter weather that comes along this season. "You never know how Mother Nature is going to treat us so we have to be ready," says State Highway Administrator Will Pines. "And we are ready. We've gotten our equipment all set and ready to go."
MDOT SHA held its annual "Snow Show" on Friday, November 3rd at its operations center in Hanover. It was a chance for the agency to show off its snow clearing equipment and explain how it gets ready for winter.
Pines says MDOT SHA has  390,000 tons of salt to lay down on the roads before and when it snows. "We have our own equipment on site for making salt brine where we take that salt and run it and mix it with water in order to be able to pre-treat roadways, and also use the brine to mix with salt in the application to make sure that when we put the salt down on the road,  that it sticks immediately and doesn't bounce off," he says.
The winter of 2022–2023 was a mild one in Maryland which recorded an average of less than one-inch of snow. As a result, Pines says MDOT SHA still has some salt left over from last winter. "We have salt barns and domes where salt is stored," he says. "And so if we don't use that, then the stock remains there available for the following winter,": he says.
As part of preparing for winter, Pines says the plow drivers have gone through dry runs on state roads, looking out for obstacles such as steel plates and overhead wires. "We had stocked well on supplies and salt. We're ready for a big winter should one come," he says.
If the state receives a substantial amount of snow, Pines  says  plow drivers will be taking to the roads to clear off the snow.   "We ask all motorists, if possible, to stay home," he says. "That gives our operations team the best flexibility to be able to get out and clear the roads for those who have to be out of the roads," he says.
And if you must go out, Pines says travel behind the snow plow because it has cleared  the snow out of the way.
He also says make sure your vehicle is road ready so it doesn't end up breaking down on the highways. "Everything from having good windshield wipers, working headlights, all the safety features on a vehicle, good tire tread, will help a motorist to stay on the roads, and allow our plows to effectively clear the highway," Pines says.
Residents can keep track of road condition around the state by going on line to roads.maryland.gov. . On that site, they can access the STORM system  (STORM  stands for Statewide Transportation Operations Response Map) which keeps citizens up to date on MDOT SHA's snow clearing operations. Residents can view the location of the agency's snow plows in real time during a winter storm.
By Kevin McManus