They're sponsored by the County Health Department.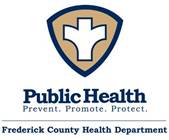 Frederick, Md (KM) The Frederick County Health Department is holding two community conversations on ways to improve Black birthing experiences. The first will be in-person and take place on Monday, November 13th from 6:00 PM to 7:30 PM.   It's limited to 35 people.
The second on Saturday, November 18th is virtual. It will be held from 10:00 AM until 11:30 AM..
Participants in either session must pre-register.  For more information, send an e-mail to [email protected].
The Health Department says these community conversations will help inform the Black Maternal Health Strategic Plan which  will be finalized by the end of November.
The Strategic Plan is a collaboration between the Black  Maternal Health Community Advisory Board, the Community Health Improvement Plan workgroup and the County Health Department. These groups have been focusing on specific methods to combat the causes  of negative birthing experiences. This project has used community participation to listen to the voices of Black women and Black birthing people to share  their experiences and challenges, according to a Health Department news release.
Once it's completed, community members will use this plan to improve Black maternal birth outcomes in Frederick County.
For more information, contact Danielle Haskin at [email protected].
By Kevin McManus