Roads, trails will be closed in that area.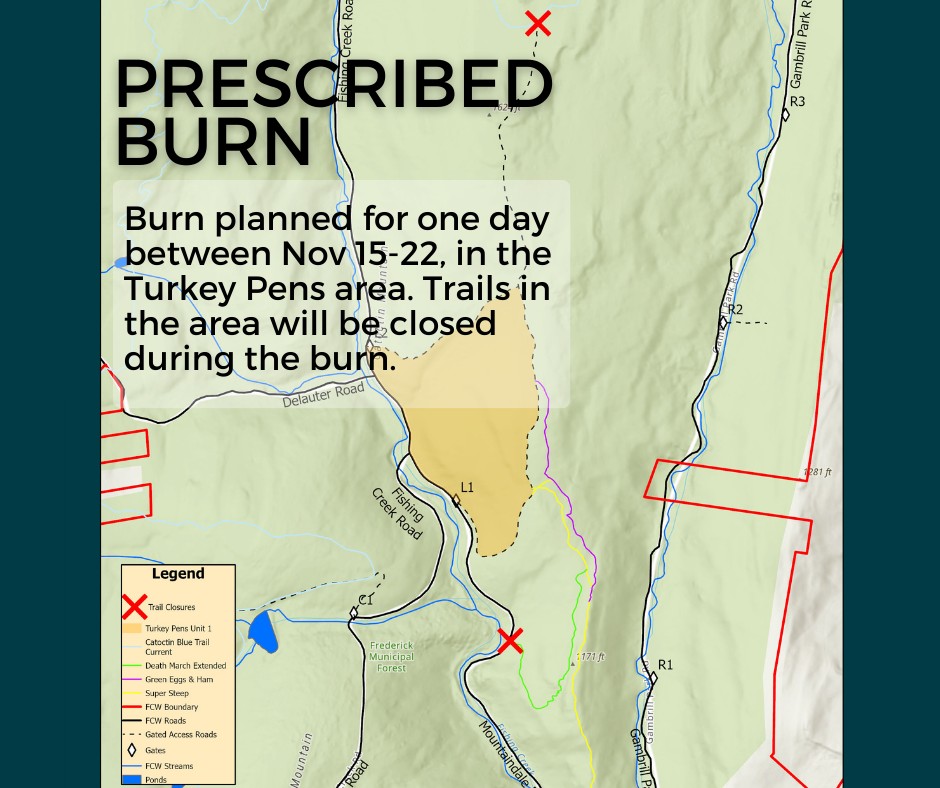 Map courtesy of the City of Frederick
Frederick, Md (KM) A prescribed burn is scheduled for one day between November 15th through the 22nd in the City of Frederick Watershed off of Fishing Creek Road. Officials say the purpose is to restore specific tree specimens, burn competing vegetation and provide small open spaces for seedlings to take root.
The city says the fire will create smoke on Catoctin Mountain, but the burn will be a low controlled flame. Fire staff from the Maryland Department of Natural Resources will be on hand to direct the fire. They will also have engines and other equipment nearby to enlarge the fire lines if necessary.
Residents are reminded that Fishing Creek Road will be closed between the junction of Gambrill Park Road at the yellow gates at the top of the Watershed and to the junction of Mountaindale Road during the burn..  All trails in that section will also be closed.
The prescribed burn will take place if weather conditions are favorable, according to city officials.
By Kevin McManus