No injuries were reported.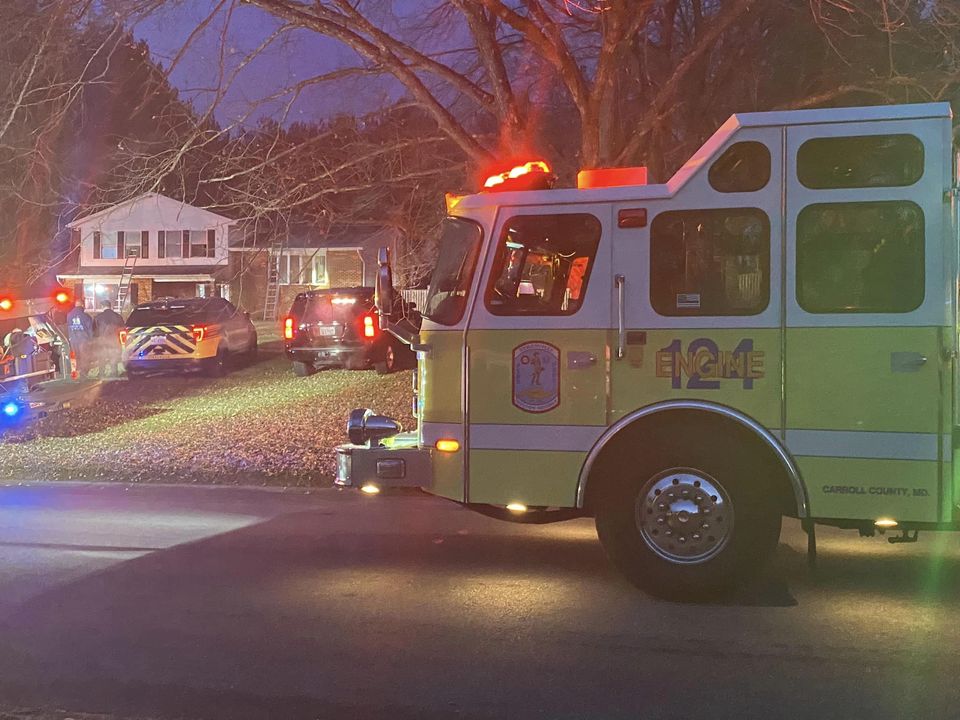 House fire in Sykesville, Wed. Nov. 15, 2023  (Photo from the Sykesville Freedom District Fire Department)
Sykesville, Md (KM) A two-alarm fire damaged a home in Sykesville Wednesday morning.
The Maryland State Fire Marshal's Office says fire fighters were dispatched to  3986 of Robin Hood Way for a single family home on fire. They spent 35-minutes bringing the flames under control. No injuries were reported. .
Damage is estimated at $150,000.
The Sykesville Freedom Fire  District says the fire was confined to the basement. A "Mayday" call was initiated after a fire fighter fell through the first floor which was compromised by the fire in the basement. But he was able to  self-extricate with the help of some fellow fire fighters and was not injured.
The occupants of the house were able to get out safely, according to fire officials.
The State Fire  Marshal's Office says the fire originated in the basement, but the cause remains under investigation.
By Kevin McManus