The cause remains under investigation.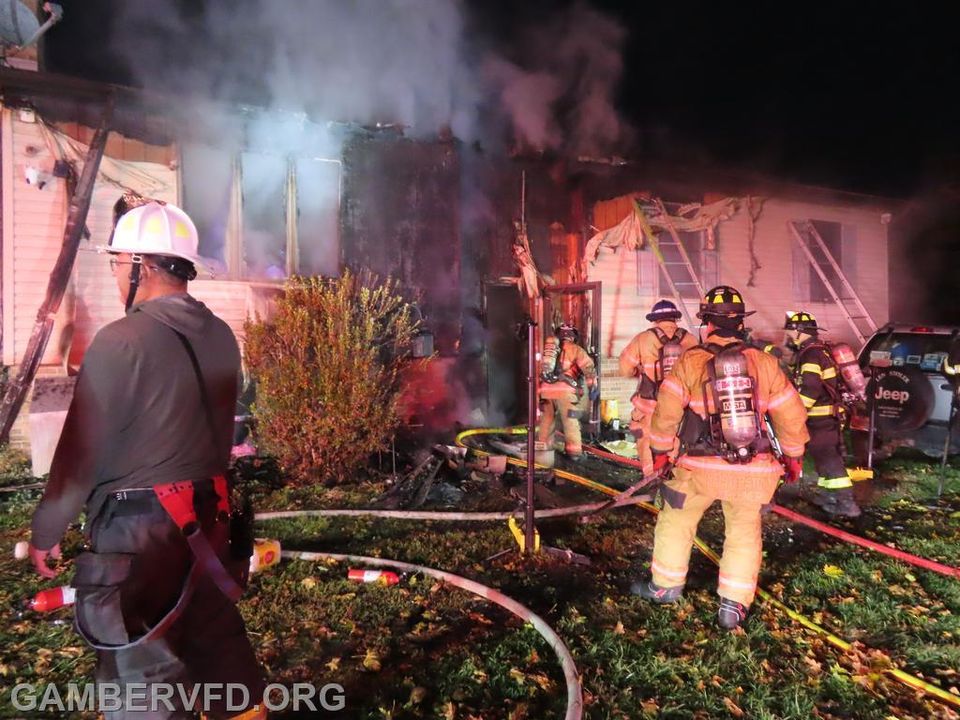 House Fire, Finksburg, Md. Nov. 15th, 2023  (Photo from Gamber VFD)
Finksburg, Md (KM) The Maryland State Fire Marshal's Office continues to investigate the cause of  a house fire Wednesday afternoon in Finksburg.
Shortly after 5:00 PM, fire fighters were dispatched to the 4367 Poole Road for a split-level, wood frame house on fire. They spend 35-minutes bringing the flames under control. No injuries were reported. Damage is estimated at $250,000.
The Gamber Volunteer Fire Department says the house is  at the end of Poole Road  which narrows  to one lane followed by one long driveway.    A tanker shuttle was establish to bring water to the scene.
Officials say the occupants got out of the house safely.
Fire fighters were presented with challenges due to the belongings in the house. There was  also one dog, 20 cats and several birds in the home.  Personnel rescued the dog and a number of cats. The other cats may have escaped on their own.  The Gamber VFD says it's uncertain if any animals perished in the fire.
The fire originated in the front exterior of the building, according to the State Fire Marshal's Office, and was discovered by the owner.
Fire and Rescue officials says this is the second house fire within 12 hours in Carroll County.  Another house fire occurred early Wednesday morning in Sykesville.
By Kevin McManus