Authorities say a house fire in Hancock has been ruled accidental.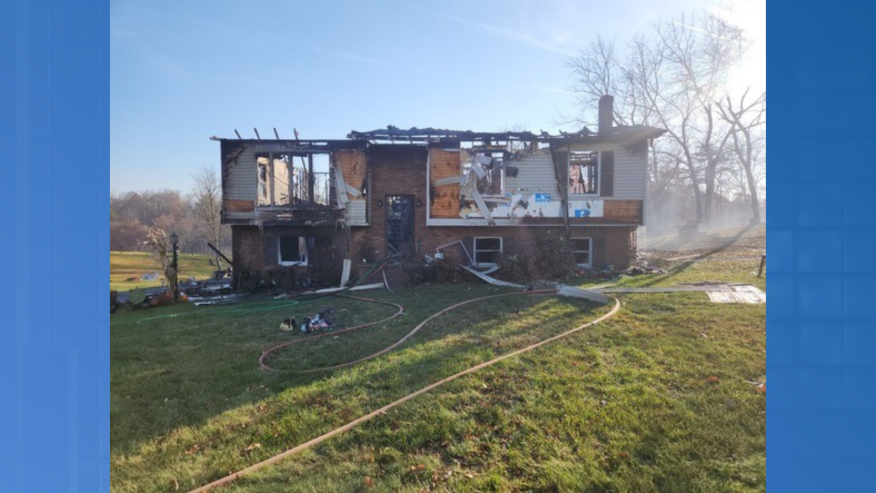 House fire, 4939 Casper Rd., Hancock, Md (Photo from Md. State Fire Mashal's Offfice)
Hagerstown, MD. (LG) The estimated damage from  a garage fire that occurred in Hagerstown Thursday afternoon is $150,000. That's according to the Maryland State Fire Marshal's Office . It happened at 10921 Bower Avenue at approximately 2:07 p.m. Authorities are continuing to investigate the cause.
A house fire that happened Thursday afternoon at 4939 Casper Road, in Hancock is labeled as accidental. . The State Fire Marshal's Office said in a press release that the homeowner was attempting to burn some fringes from a rug on his rear deck. Investigators said when the homeowner attempted to turn away, the porch caught on fire . It took more than 35 firefighters one hour to put the blaze out. Fortunately, there were no injuries.
Damage is estimated at $210,000.
By Loretta Gaines