Several merchants were found in violation of selling tobacco products to those underage.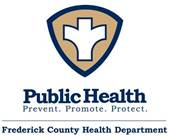 Frederick, Md (KM) The Frederick County Health Department says tobacco compliance checks took place this year between July and September.
The Merchants Sales Compliance Initiative is a way to reduce youth access to tobacco, and alcoholic products, including vaping and e-cigarettes. Under the program, underage persons enter the store and try to buy tobacco products. They have a driver's license or state issued identification which they must present to the sales clerk when asked; and they have to answer honestly when asked their age.
All underage individuals are accompanied by a plainclothes police officer who observes their actions.
The Health Department says during the recent compliance, 39 stores were visited. 21 passed the compliance checks. 18 were found to be not in compliance and were issued citations.
Here is a list of the stores which were part of the tobacco compliance check:
County Health Department Compliance Checks, July 2023
7/21/2023  Tobacco Hut and Vape
1700 Kingfisher Drive, Suite 24, Frederick
Vape
Violation
7/21/2023  Giant Food #355
1700 Kingfisher Drive, Frederick
Tobacco
In Compliance
7/21/2023  Giant Fuels #355
1700 Kingfisher Drive, Frederick
Tobacco
In Compliance
7/21/2023 Riverside Exxon
1991 Monocacy Boulevard, Frederick
Tobacco
In Compliance
7/21/2023 7 Eleven #140728961C
11922 Main Street, Libertytown
Tobacco
Violation
7/21/2023  D&B Liquors
8415 Woodsboro Pike, Walkersville
Tobacco
In Compliance
7/21/2023  Sheetz #210
8408 Woodsboro Pike, Walkersville
Tobacco
Violation
7/21/2023 7 Eleven # 38646H
8411 Woodsboro Pike, Walkersville
Tobacco
In Compliance
7/21/2023  Dollar General #21977
101 Sandstone Drive, Walkersville
Tobacco
In Compliance
8/3/2023 A1 Beer and Wine
34 East Frederick Street, Walkersville
Tobacco
Violation
8/3/2023  Walkersville EZ Shop
100 Sandstone Drive, Walkersville
Vape
Violation
8/3/2023  Walkersville Feed Company
35 West Pennsylvania Avenue, Walkersville
Tobacco
In Compliance
8/3/2023 Walkersville Wine and Spirits
130 Walkers Village Way, Walkersville
Tobacco
In Compliance
8/3/2023 Mr. Tobacco
138 Walkers Village Way, Walkersville
Vape
In Compliance
8/11/2023  7 Eleven #16849D
5703 Buckeystown Pike, Frederick
Tobacco
In Compliance
8/11/2023  Eastside Liquors
509 East Street, Frederick
Tobacco
Violation
8/11/2023  East Street Liberty
1301 North East Street, Frederick
Tobacco
Violation
8/11/2023  Evergreen Liquors
5809 Buckeystown Pike, Unit B, Frederick
Tobacco
In Compliance
8/11/2023  Frederick Petroleum Serv/Southern States
5831 Buckeystown Pike, Unit E, Frederick
Tobacco
Violation
8/11/2023  Frederick Convenience Store / Carroll Motor Fuels
1180 West Patrick Street, Frederick
Tobacco
In Compliance
8/11/2023  Frederick Discount Liquors
531 North Bentz Street, Frederick
Tobacco
In Compliance
8/11/2023  Giant Eagle 1842
1305 West 7th Street, Frederick
Tobacco
In Compliance
8/11/2023  Golden Mile Tiger Mart
1380 West Patrick Street, Frederick
Tobacco
In Compliance
8/21/2023 Get Go From Giant Eagle #3841
1000 West Patrick Street, Frederick
Tobacco
Violation
8/21/2023  Walgreens #17333
1000 Key Parkway, Frederick
Tobacco
In Compliance
8/21/2023 Weis #60
448 Prospect Boulevard, Frederick
Tobacco
In Compliance
8/21/2023 Weis #110
199 Thomas Johnson Drive, Frederick
Tobacco
In Compliance
8/21/2023 Ye Old Spirit Shop
1005 West 7th Street, Frederick
Tobacco
Violation
8/22/2023 A1 Choice
300 South Jefferson Street, Frederick
Tobacco
Violation
8/22/2023 Jefferson St. Citgo
342 South Jefferson Street, Frederick
Tobacco
Violation
8/22/2023  7 Eleven Store 22002F
313 South Jefferson Street, Frederick
Tobacco
Violation
9/5/2023  Royal Farms 307
7402 Shockley Drive, Frederick
Tobacco
In Compliance
9/5/2023  Sheetz #161
5601 Buckeystown Pike, Frederick
Tobacco
Violation
9/5/2023  Sheetz 519
6050 Buckeystown Pike, Frederick
Tobacco
In Compliance
9/5/2023  Sheetz 704
7301 Executive Way, Frederick
Tobacco
Violation
9/28/2023 3 Star Liquors
1305 West 7th Street, Frederick
Tobacco
Violation
9/28/2023  7 Eleven Store 26706C
1501 West Patrick Street, Frederick
Tobacco
Violation
9/28/2023  7 Eleven Store 16342E
1042 West Patrick Street, Frederick
Tobacco
Violation
9/28/2023  DJ Liquors
1313 West Patrick Street, Unit C, Frederick
Tobacco
In Compliance
By Kevin McManus