He was arrested after a woman was assaulted.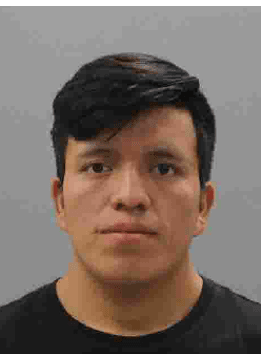 Elmer Yovani Alvarado Sanchez  (Photo from Frederick Police Dept.)
Frederick, Md (KM) A Frederick man faces several charges, including attempted 1st-degree murder. Elmer Yovani Alvarado Sanchez, 21, was taken into custody last week at his home on Alban Court.
Just after midnight on Saturday, Frederick Police say officers responded to Frederick Health Hospital to investigate reports of a serious assault against a 19-year-old woman, including strangulation and a stab wound to her upper torso. She was being treated for her injures. Officers identified Sanchez as the suspect.
During their investigation, authorities say they found evidence of the assault at Sanchez's home. They interviewed additional witnesses, and learned of death threats to the victim shortly  before the attack.
Sanchez is charged with one count each of attempted 1st-degree murder and 1st-degree assault, and two counts each of 2nd-degree assault and reckless endangerment.
By Kevin McManus