Residents are expected to be traveling to their favorite vacation destinations.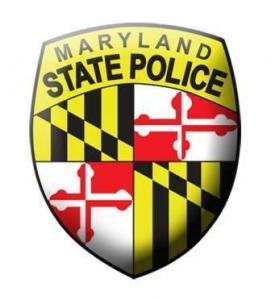 Pikesville, Md (KM) The roads could get a little busy this weekend. It's the Labor Day Holiday, which is considered the unofficial end of summer; and a lot of people will be heading out to their favorite vacation spots to enjoy that last minute of summer fun before autumn sets in.
The Maryland State Police will have extra troopers on the roads, according to spokesman Ron Snyder. "Many of these holidays where we expect an increase in traffic, we're going to have additional troopers focusing on enforcement efforts dealing with impaired driving, aggressive driving and distracted driving to make sure everyone gets to their location this holiday season," he says.
There will be an emphasis to keeping the highways safe from impaired drivers. "And we have our State Police Impaired Driving Reduction Effort–our SPIDRE Team–will also be out this weekend, along with our troopers from the barracks. Those troopers are trained and experienced to focus predominantly on locating and arresting impaired drivers," says Snyder.
If you're planning a trip this weekend, he says don't drink and drive, and pay attention to the road up ahead. That means putting down your cell phone. It's illegal in Maryland to drive while speaking on a hand-held phone. Motorists can use a hands-free cell phone while driving.
As you're driving on an interstate highway and you encounter a motorist who is not driving safely, you can call #77 on your cell phone and notify the nearest Maryland State Police barrack.
Labor Day parties are also a very popular way to close out the summer. If you're attending such an event, State Police urge to designate a sober driver if you plan to drink. Don't let a friend drive drunk, and if one of the guests drives home intoxicated, call the police.
Snyder says people hosting these parties also have some responsibilities. "Have plenty of non-alcoholic beverages. Make sure there are sober drivers if people are drinking. Arrange for alternate transportation. Have people spend the night if needed. Don't be afraid to take away someone's keys if you think they're driving impaired if you're hosting a party," he says.
Maryland State Police say if you're hosting a party, you can be held liable if one of guests who has consumed alcohol that you served at the party end up in an impaired driving crash.
In 2019, the Maryland Department of Transportation's Highway Safety Office says 131 people died from impaired driving crashes, and 2100 were injured. During that same year, there were 183 deaths form distracted driving crashes and 17, 660 injuries. There were also 37 deaths from aggressive driving crashes, and 1,387 injuries.
"We want people to be able to have a good time on the holiday weekend, but do so responsibly," says Snyder.
By Kevin McManus