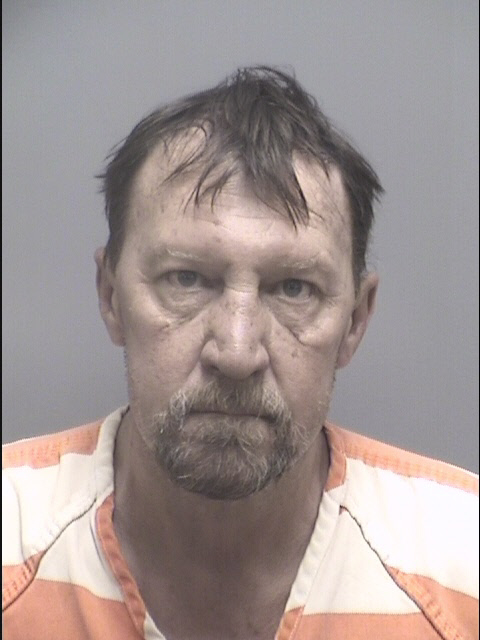 Everett Leroy Barton
Defendant is expected to be sentenced later this month.
Frederick, Md (KM) In Frederick County Circuit Court on Thursday, a jury found Everett Leroy Barton, 61, of Monrovia, guilty of 1st-degree assault, and 2nd-degree assault in connection with a domestic violence incident. "Justice was definitely served today in a horrible case involving, quite frankly, a horrible person,": says State's Attorney Charlie Smith.
He says on April 19th, 2020, Frederick County Sheriff's Deputies were dispatched to a domestic incident in the 3700 block  of Blueberry Drive in Monrovia, where Barton and his wife had been in a fight. "And when  they got there, they saw just a person who was just shattered," says Smith. "This woman had been strangled to the point of urination, quite frankly."
The State's Attorney's Office says during the altercation, Barton grabbed the victim   by her arms and strangled her. He punched two holes in a wall on either side of her head as he held her by the neck. A family member tried to intervene, but Barton went upstairs and retrieved a kitchen knife, and threatened the victim. Barton had accused his wife of infidelity.
Smith says the victim testified in court against her husband, and related other domestic violence incidents which occurred years before. "We're really happy for her to have the courage to pursue this case, to testify against him. A real victory for our domestic violence team," he says. Included on  that team, says Smith, are the prosecutor , Brett Engler, the police and Frederick Health Hospital.
Sentencing is scheduled for June 24th, 2021. "He could spend over 20-years in prison on something such as this," says Smith. "Now, we have Maryland state sentencing guidelines. In this particular case  given his prior criminal history are about two to seven years. So we have to extradentary circumstances to go over those seven years. But we're going to ask Judge {Scott} Rolle to do so."
By Kevin McManus